ISIS fighters use Georgia's Pankisi Gorge to train & rest – Lavrov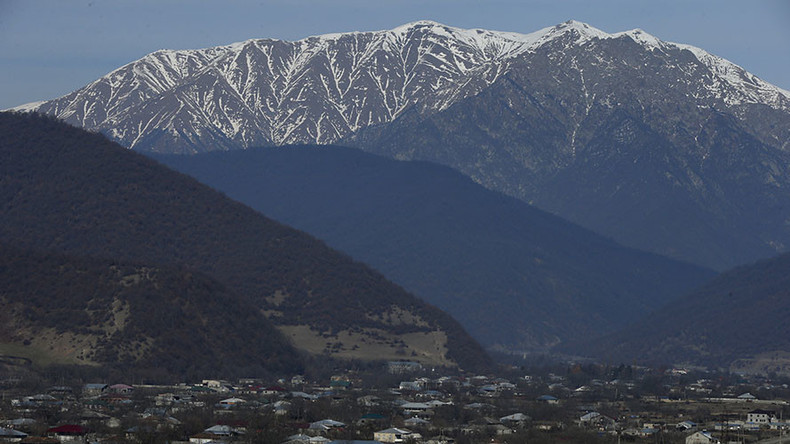 There are reports that Islamic State (IS, formerly ISIS/ISIL) is using Georgia's Pankisi Gorge as a training base, Russian FM Sergey Lavrov said, adding that the terrorist threat is one of the reasons it has been necessary to strengthen border controls between the countries.
"We are getting reports that IS militants use this remote area to train, rest and replenish their reserves," Lavrov told a press conference in Moscow on Tuesday. Russia's top diplomat added that it hasn't been possible to open the borders since a visa regime was introduced between Russia and Georgia back in 2000 largely because the "terrorist threat coming from the Pankisi Gorge has not faded."
Lavrov added it makes no sense to discuss the abolition of Russia's visa regime with Georgia at this stage.
"We are ready to launch a visa-free regime in the future, but it is a bit strange if we discuss it at a time when we do not have any diplomatic relations," the Russian FM said, adding that Georgia, not Moscow, severed its ties with Russia.
Georgia cut off diplomatic relations with Moscow and withdrew its diplomats following a five-day war in South Ossetia in August of 2008. Tbilisi unilaterally cancelled its visa regime for Russians four years later. Moscow introduced simplified visa rules for Georgian nationals in December of last year.
READ MORE: 'ISIS expanding beyond its geographical area of operations'
A Georgian diplomat called Lavrov's comments lopsided.
"In regard to the Pankisi Gorge, minister Lavrov made a tendentious statement, as Georgian authorities fully control this region," the Georgian Prime Minister's Special Envoy on Russian Affairs, Zurab Abashidze, told journalists, as quoted by Interfax. At the same time, he admitted that up to 30 locals from the area have left for Syria, but added they face criminal prosecution upon returning to Georgia.
The issue of renewing diplomatic relations between Tbilisi and Moscow is not on the agenda, Abashidze added.
The gorge became particularly notorious in early 2000s, when it was the center of activity for various terrorist and extremist groups. As its ethnic population is mainly Chechen, refugees flocked to the area fleeing war in neighboring Chechnya. A number of armed militants, many of which were reportedly followers of radical Islam, also managed to filter into the gorge, and cases of kidnappings and other criminal activity have been on the rise there. Foreign militants from the Middle East have also come to the gorge to train and recruit young people from the region, and many young locals have reportedly traveled to Syria over the past few years.
You can share this story on social media: