RT your way: Take a 360-degree look at how TV news is made (EXCLUSIVE VIDEO)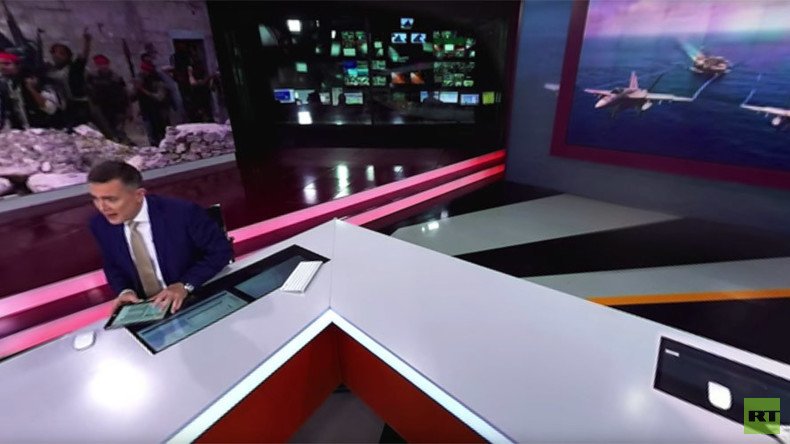 Ever wondered if TV anchors are actually wearing shorts and flip flops under the desk, or just wanted to know what is written on an autocue? Now you have the perfect chance thanks to RT's revolutionary 360 video option.
You may be thinking there is nothing extraordinary about the video. However, if you take your cursor towards the video and start to move it, you will also see the screen move and open up a whole new world.
If you are curious, you can see how many autocues there are in a studio, or how much lighting or cameras there are. If your eyesight is particularly good, you may even be able to make out what is written on the presenter's iPad or computer.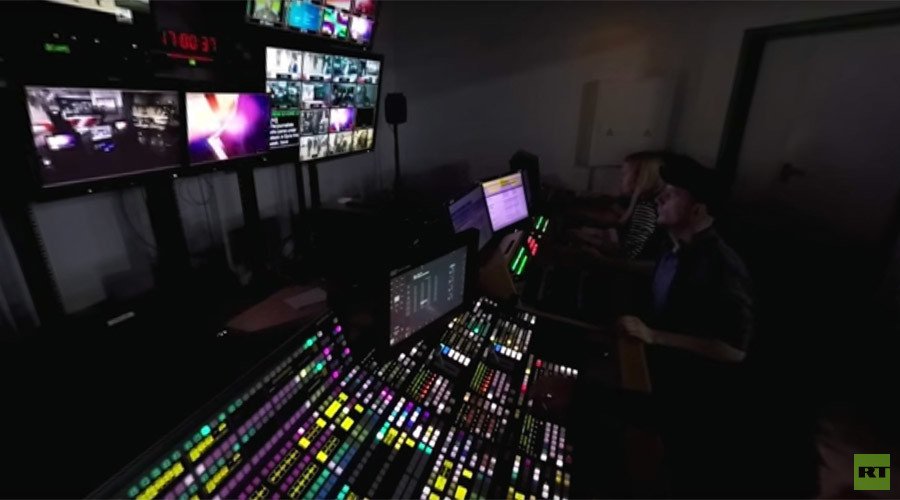 Also visible are all the people whose hard work into making the broadcast goes unnoticed, such as those writing the words that will eventually appear on the autocue, or those in the gallery make sure there are no glitches and that everything runs like clockwork.
To celebrate RT's 10th anniversary in December, the channel also launched a 360 app, which is available for downloading at Google Play and AppStore.
"The format of the panorama and virtual reality opens up new dimensions for journalism. A point of view changes for the first time in the history of storytelling: we – TV, media – do not dictate by using the camera to tell the spectator which way to look," RT Director of Marketing and Strategic Development Alina Mikhaleva said.
You can share this story on social media: