3 injured in French refugee camp shooting & stabbing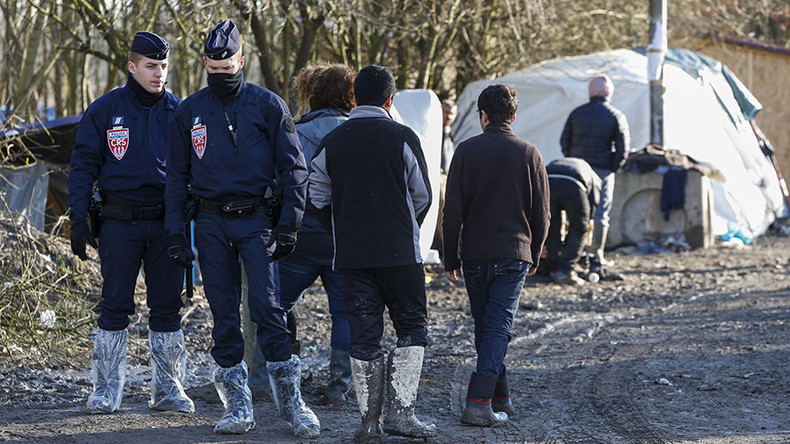 Police have been deployed to a refugee camp near Dunkirk in northern France after three asylum seekers were injured in brawl, local media reported, citing officials.
Three asylum seekers were injured in a refugee camp near Dunkirk in Grande-Synthe, which is accommodating over 2,500 refugees at the moment, the district officials said on Tuesday.
One of the victims received a bullet wound, another was stabbed, and the third suffered from tear gas, according to local officials. The three were rushed to Grande-Synthe's hospital.
The information was confirmed by Radio France journalist Cécile de Kervasdoué, who tweeted from the scene. According to her, the events unfolded "in front of more than 200 horrified children."
"At this stage we have no information on what triggered the shooting, or if [the suspects] have been apprehended," said the prefecture.
Social network users initially reported a gunfight. However, according to Grande-Synthe's mayor, Damien Carême, only a single shot was fired. Dunkirk police, which were contacted by RT France, provided no comment on the incident.
The refuges told Kervasdoué that a local mafia controls the camp, and several rival groups are competing for power.
"Here we sleep in the mud and it's the mafia who holds the camp," they told the French journalist. The refugees blamed the mafia for the recent incident.
The camp residents also explained that there are two rival gangs – one Afghan and one Lebanese – that are competing for control of the camp and the organization of passage to England.
You can share this story on social media: