'Bobbing Forest' adds splash of green to urban Dutch harbor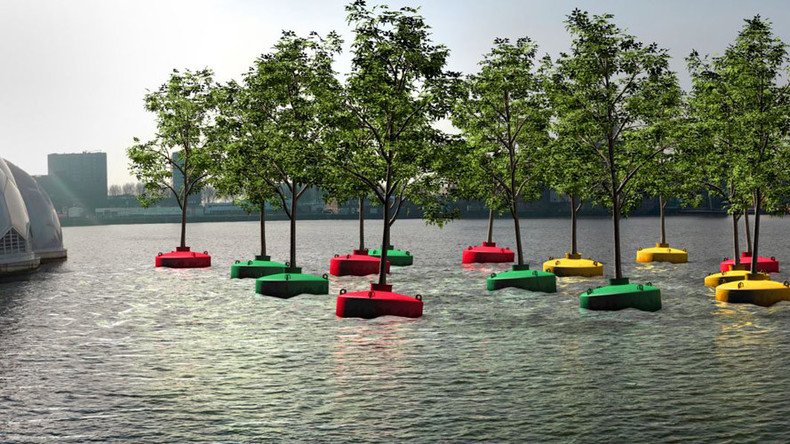 A thicket of trees, dubbed the 'Bobbing Forest', will be soon floating upright in the disused Rotterdam harbor of Rijnhaven.
The art collective Mothership - who were behind the World War II Bombardment Periphery 'space cannons' project - are finding a marine home for typically land-bound nature at a time when every square inch of the shipping city's territory counts.
The group are planning to plant trees donated by the Rotterdam Public Works in old North Sea buoys no longer needed by the Netherlands' ministry of infrastructure.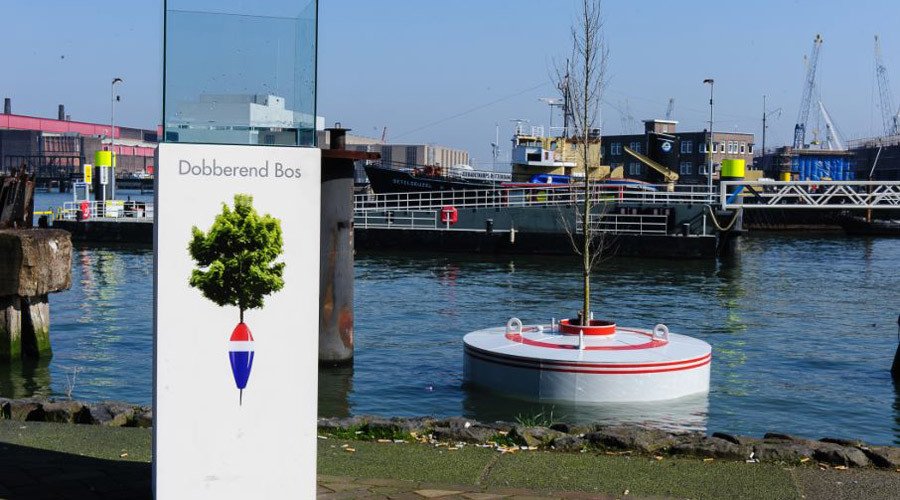 Rotterdam's leafy project has its genesis in the work of Dutch artist Jorge Bakker, whose aqua installation 'In Search of Habitus' had model trees and observation platforms gliding freely in a tank of water.
According to the curators, Bakker's piece poses "questions about the relationship between the city dweller and nature and how these two relate to each to each other and the world around them."
It's certainly not the first time surprise saplings have sprouted in unusual places in the Netherlands. NL, a group of architects based out of Amsterdam, set up a 'Moving Forest' as part of ExperimentaDesign in 2008.
It saw trees planted in shopping carts on the street "blocking people's way" and"forcing" them to think about their environment.
In 2013, Germany went a step further by incorporating living vegetation into construction.
The world's first fully-operational algae-powered structure, the Bio Intelligent Quotient building, was unveiled by engineers in Hamburg.
The results of the architectural experiment - which sees heat harnessed from panels of Elbe River algae on the building's facade - have been largely positive, with the building making savings on its heating costs.
You can share this story on social media: