Death toll rises across East Asia after freak cold snap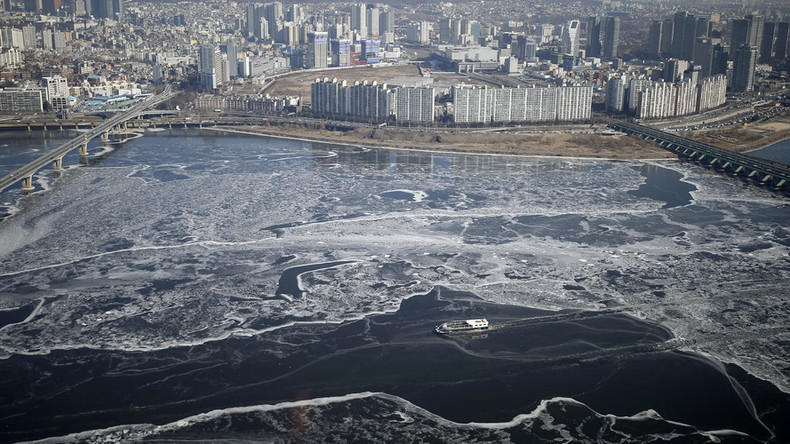 Dozens of fatalities have been reported across Taiwan, Japan, and China due to relatively severe weather conditions that suddenly hit the region over the weekend.
At least 57 people are believed to have died in Taiwan since Saturday as a result of a rare cold snap sweeping through East Asia.
Taiwan's Central News Agency reports fatalities may have already reached 85.
The majority of those deaths were reported in the capital Taipei, as well as New Taipei city and Taoyuan in northern Taiwan.
Temperatures have fallen dramatically, to a 16-year low of 4 °C (39° F). While such temperatures may seem relatively mild to those from colder climes, it's a sharp fall from Taiwan's average January temperature of 16° C.
Taiwan has a subtropical climate so most homes don't have central heating.
"In our experience, it's not the actual temperature, but the sudden drop that's too sudden for people's circulatory systems,'' said a city official quoted by AP news agency.
Many of those who died were elderly people suffering from heart trouble and shortness of breath.
The New Taipei City Police Department found one man dead on the street on Sunday, but most of the big freeze's victims were discovered indoors, according to the Taipei Times.
Temperatures in Taipei are forecast to rise again in the coming days, even to as high as 17°C (63° F) on Tuesday.
For some, it was their first time seeing snow in person, and many flocked to the mountains to view the spectacle in all its glory.
Japan
Meanwhile, at least seven people died and more than 600 were injured in Japan as record levels of snow fell across the country, according to Kyodo News service.
Transport was disrupted and weather warnings have been issued for avalanches and icy roads.
Mainland China
The cold spell in China has been blamed for the deaths of four strawberry farmers, who died of carbon monoxide poisoning when they turned up the heat in a greenhouse in Anhui province in the east, according to the Xinhua News Agency.
One woman fell to her death in the southwest of China when the railing of her 24th-floor balcony broke as she leaned over to look at the first snow in Chongqing in 20 years.
On Sunday, the southern city of Guangzhou experienced its first snow since 1967.
Hong Kong
Temperatures in Hong Kong dropped to 3°C (37° F) Sunday – the lowest in almost 60 years. One hundred and thirty people were trapped by the inclement weather, and a snow day was called in schools across the city on Monday.
South Korea
Over 86,000 people were left stranded on South Korea's Jeju Island after heavy snowfall prompted the closure of the island's airport on Saturday. Operations resumed only three days later.
South Korea received 12 centimeters (4.7 inches) of the white stuff – its heaviest snowfall in over 30 years, according to The Washington Times.