Russian Air Force strikes ISIS around Deir ez-Zor as jihadists prepare to storm key Syrian city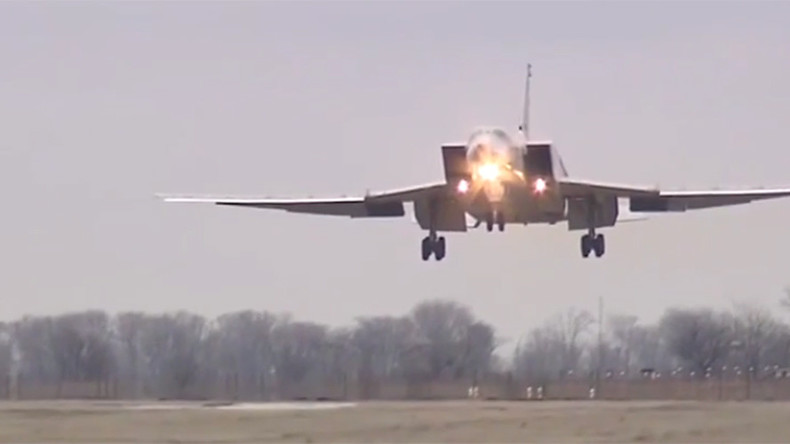 The Syrian Army has regained control of large territories in Latakia province with support from the Russian Air Force, with terrorists now redeploying forces to eastern parts of the country, the Russian Defense Ministry said on Monday, citing Syrian opposition sources.
Supported by Russian war planes, Syrian government troops have been successful in defeating Islamic State (IS, formerly ISIS/ISIL) militants in Latakia province. In the past 24 hours, more than 92 square kilometers (35 square miles) of territories were regained from terrorist groups. The Syrian Army has regained control over 28 towns, including the strategically important town of Rabia in Latakia.
Having lost their advantage in western parts of the country, IS command has now decided to concentrate its forces on trying to seize the city of Deir ez-Zor, the largest city in the eastern part of Syria, the Russian Defense Ministry said. Up to 2,000 heavily armed militants have been redeployed by IS to the region, the ministry added, citing data received from Syrian opposition and the information center in Baghdad.
To counter the terrorists' offensive, a number of sorties have been carried out in Deir ez-Zor region, with all jihadist targets - which had been reconfirmed via a number of channels, as well as through drone surveillance and cooperation with the Syrian opposition - being successfully hit.
On Monday, Russian President Vladimir Putin once again pointed out that Russia's mission in Syria is only to help the country fight terrorists, and not to interfere with its politics.
"We are in no way going to interfere in [Syria's] state structure, or in solving [domestic] problems that Syria and other countries in the region are facing. Our only task is to help the Syrian people and the country's legitimate government fight terrorism," Putin said, as quoted by RIA Novosti.
READ MORE: Peace talks between Damascus & opposition to start January 29 - UN Syria envoy
Nearly 500 terrorist targets in Syria have been hit by Russian airstrikes in Syria over the course of three days, starting from Friday, the Defense Ministry reported.
Russian military aviation conducted 169 sorties between January 22-24, supporting the ground offensive of the Syrian Army and patriotic opposition forces from the air, Lieutenant General Sergey Rudskoy, chief of the main operations department of the Russian General Staff announced on Monday.
From 70 to 100 sorties to target terrorists in the country are carried out on a daily basis, the ministry added.
You can share this story on social media: