Win-win against Beijing? India, Vietnam strike deal on South China Sea satellite tracking system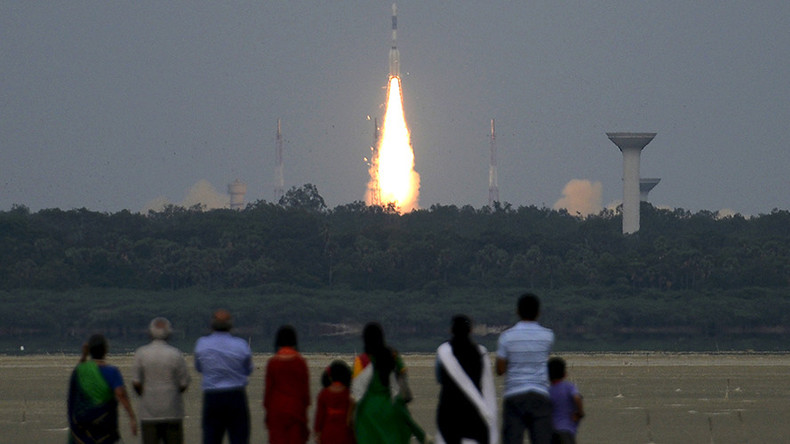 India says it wants to create a satellite tracking and imaging center in Vietnam for civilian purposes. The facility will give Hanoi access to data from Indian satellites in the region, which also cover China and the South China Sea.
Security experts say the pictures developed from the Earth observation satellites could be used for military purposes. However, India claims they will only be required for environmental and scientific needs.
The Chinese Defense Ministry has already stated that it's not worried by the planned tracking station, saying that it is not a military issue, while the Foreign Ministry has yet to comment on the issue.
However, Trevor Hollingsbee, a retired naval intelligence analyst for the UK's Defence Ministry says that technology today is so good that satellites can have any number of uses.
"The advance of technology means the lines are blurring between civilian and military satellites," he said, as cited by Reuters. "In some cases, the imagery from a modern civilian satellite is good enough for military use."
The satellite tracking system and the data reception center in Ho Chi Minh City will be funded by the Indian Space Research Organization (IRSO). Indian officials say it will cost in the region of $23 million. However, no timeframe has been given concerning when the center will become operational.
"This is at the beginning stages, we are still in dialogue with Vietnamese authorities," said Deviprasad Karnik, an ISRO spokesman.
"It looks like a win-win for both sides, filling significant holes for the Vietnamese and expanding the range for the Indians," said Collin Koh, a marine security expert at Singapore's S. Rajaratnam School of International Studies.
In return for granting India use of the tracking site, Vietnam will receive images satellite images, which Hanoi will look to use to advance its intelligence, surveillance and reconnaissance technologies. Vietnam has been locked in a dispute with Beijing over territorial boundaries in the South China Sea.
"This is a sort of quid pro quo which will enable Vietnam to receive IRS [Indian remote sensing] pictures directly, that is, without asking India," said an official who did not want to be identified because he was not authorized to speak to the media.
India has been looking to assert itself militarily in the region. In December, New Delhi gave the green light to purchase several Russian-made S-400 air defense systems, in a multibillion-dollar deal. Indian military could become the second country in the world after China to procure state-of-the-art S-400s.
Prime Minister Narendra Modi also gave a $100 million credit line to Hanoi, to enable it to upgrade its military. In return, Vietnam granted India oil exploration rights off its coast in waters which are disputed with China.
"You want to engage Vietnam in every sphere. The reason is obvious - China," said retired Indian Air Force group captain Ajay Lele at the New Delhi-based Institute for Defence Studies and Analyses.
You can share this story on social media: