New ISIS video features 'last words' of Paris attackers, threats to UK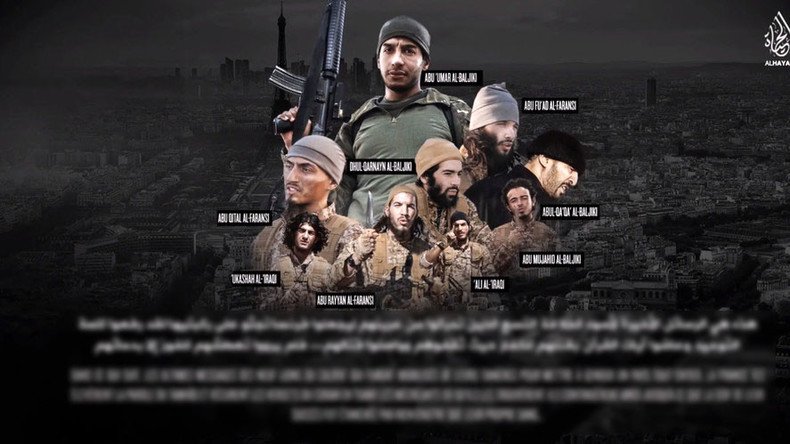 Islamic State has released a new 17-minute video featuring the Paris attackers apparently participating in gruesome murders somewhere in an undisclosed desert location before they infiltrated the EU and subsequently conducted attacks in the French capital.
While the video is yet to be authenticated, the footage uploaded to Islamic State's official Telegram messaging service account shows Islamic State (IS, formerly ISIS/ISIL) extremists wearing camouflaged outfits, sending out chilling warnings to EU heads of state for their countries' actions in the Middle East.
The new video shows four Belgians, three French citizens and two Iraqis believed to be responsible for the attacks in Paris. The video opens with the message of what is said to be the final words of the attackers, who were mobilized to carry out terror acts in France.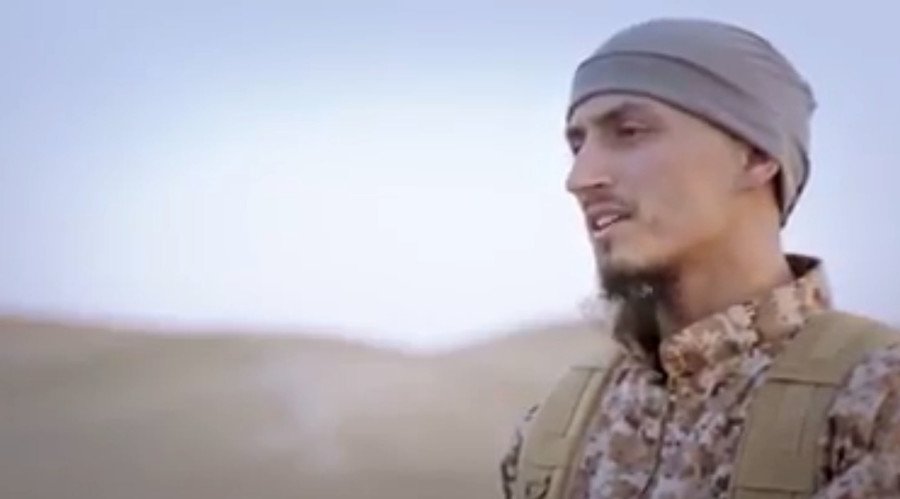 The graphic video features beheadings and a firing squad execution, in which the attackers take part. Bilal Hadfi, who was killed during the Paris attacks is apparently responsible for one of the beheadings. The video also allegedly features one of the Bataclan theater attackers and a suicide bomber Omar Ismail Mostefai, named in the video as Abu Rayyan Al-Faransi.
It also includes a voiceover of the Belgian-Moroccan terrorist Abdelhamid Abaaoud, the alleged ringleader of the Paris attacks on November 13, who died during a police raid on an apartment in Saint-Denis.
Besides the chilling messages, the footage also shows news coverage and CCTV footage of the Paris coordinated attacks that killed 130 people and wounded hundreds of others.
Subtitled in French and Arabic, the video claims to be a message addressed to all the countries, which due their policies decided to engage in battle against the terror organization in Syria and Iraq. The clip features bulls eye graphics placed over photographs of world leaders including French president Francois Hollande and UK Prime Minister David Cameron with a target pointed directly at his head.
The video concludes with text over Cameron's image, that threatens death to all non-believers who stand against the self-proclaimed caliphate's ambitions.
The French Foreign Ministry declined to comment on the video, after Reuter's request. The UK Prime Minister's office or the Interior Ministry is also yet to comment on the footage. However Laith Alkhouri of Flashpoint Global Partners, which monitors militants' social media activity, told Reuters that the "video meets all the right criteria of an authentic and official ISIS release."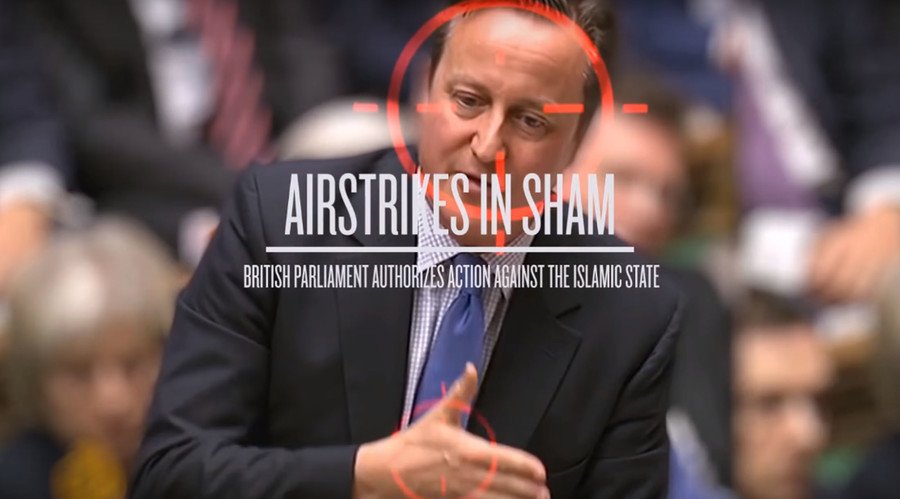 You can share this story on social media: