US & Turkey eyeing military operation in Syria against ISIS if peace talks fail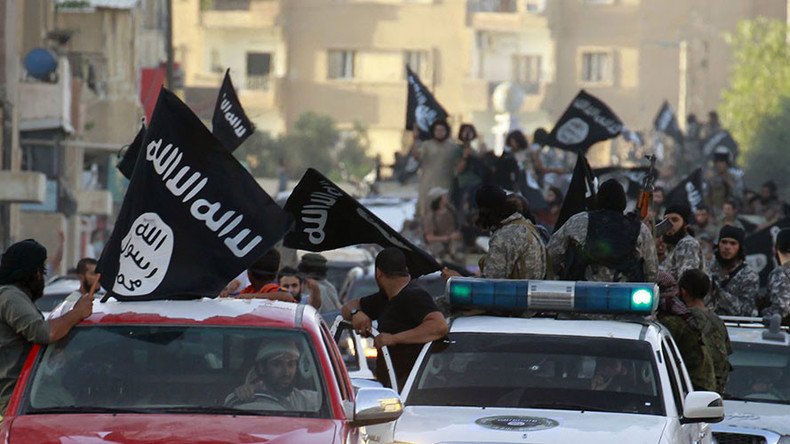 US Vice President Joe Biden says the US and Turkey are prepared for military solutions in Syria if a political settlement cannot be found. He added that Washington recognizes the Kurdistan Workers' Party is as much of a threat to Ankara as Islamic State.
"We do know it would better if we can reach a political solution but we are prepared ..., if that's not possible, to have a military solution to this operation and taking out Daesh," Biden said at a news conference after a meeting with Prime Minister Ahmet Davutoglu, as cited by Reuters. 'Daesh' is an Arabic term for Islamic State (formerly known as ISIS/ISIL).
A US official later clarified that Biden was talking about a military solution to IS, not Syria as a whole.
Biden added that he discussed with Davutoglu how the two allies could try and work together to support Syrian rebel groups who oppose President Bashar Assad. The US vice president backed Ankara in its battle with the banned Kurdistan Workers' Party (PKK), saying it was as much of a threat to Ankara as Islamic State, and that Turkey must do everything necessary to protect its citizens.
However, the pair disagreed about the status of the Kurdish Democratic Union Party (PYD) in northern Syria, with Biden saying there is a difference between the PYD and PKK.
"To say that these [groups] are separate, one should be unaware that those [PKK] guns are coming to [Turkey] from Syria," Davutoglu said, according to Reuters.
Ankara believes the Syrian Kurds are looking to create a corridor along the northern border with Turkey, which would cut off Turkey from sharing a boundary with Syria.
"The PYD is a terrorist organization that cooperates with the Syrian regime. Struggling against Daesh does not grant them legitimacy," the Turkish prime minister said.
Turkey has carried out attacks on Kurdish forces in northern Syria. In late July, the Kurds said they had been bombed at least four times, with civilians being among the casualties. Ankara maintained its airstrikes were aimed at members of the PKK.
Kurdish fighters have proved to be some of the most effective forces in helping to combat Islamic State in northern Syria, while borders in territories under its control have been sealed to stop the flow of foreign IS militants into Syria.
On Friday, Biden said Turkey's intimidation of the media, curtailing of internet freedom and accusations of treason made against academics was not setting a good example in the Middle East.
"The more Turkey succeeds, the stronger the message sent to the entire Middle East and parts of the world who are only beginning to grapple with the notion of freedom," Biden mentioned.
"But when the media are intimidated or imprisoned for critical reporting, when internet freedom is curtailed and social media sites like YouTube or Twitter are shut down and more than 1,000 academics are accused of treason simply by signing a petition, that's not the kind of example that needs to be set," he said.
You can share this story on social media: