Swiss marching powder: Soldiers sent home from Davos for taking cocaine on duty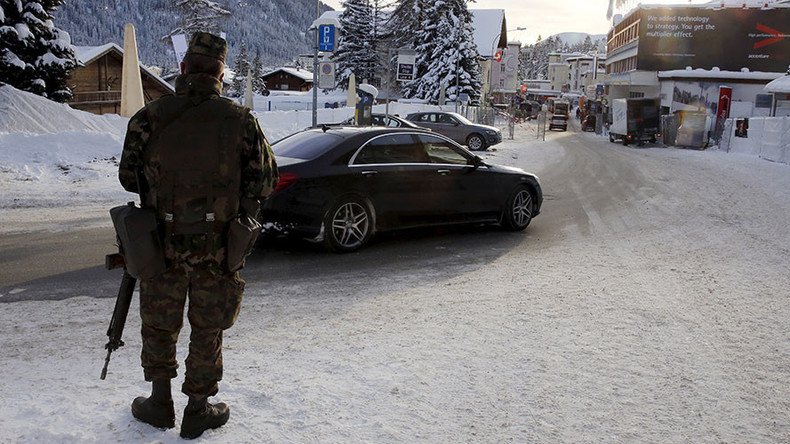 Twelve on-duty soldiers meant to ensure peace and security at the World Economic Forum (WEF) in the Swiss alpine resort of Davos have tested positive for cannabis, with five of them also testing positive for cocaine, local media reported.
The soldiers failed the drug test on Tuesday, army spokesman Stefan Hofer confirmed in a message to the Corriere del Ticino daily.They were all in the same Battalion 30 unit which is mostly made up of troops from the southern Swiss cantons of Ticino and Graubunden.
Military police were acting on a tip from within the unit, Hofer told Swiss public broadcaster SRF. The search, conducted by sniffer dogs, also led to the discovery that one of the 4,500 soldiers brought in to ensure security at the forum had as much as 3 grams of cocaine in his possession.
The twelve drug users will be subject to a disciplinary investigation.
Those who tested positive for cocaine, along with the man who had 3 grams of the drug, were sent home, while the soldiers who had smoked cannabis were allowed to remain in Davos to face disciplinary measures on site.
Hofer didn't say whether more checks were later carried out in other units. According to the spokesman, the army is a reflection of society and it shouldn't be surprising that it also has so-called "black sheep," Agence télégraphique suisse (ATS) reported.
You can share this story on social media: