Europe 'slams doors' on refugees – PACE president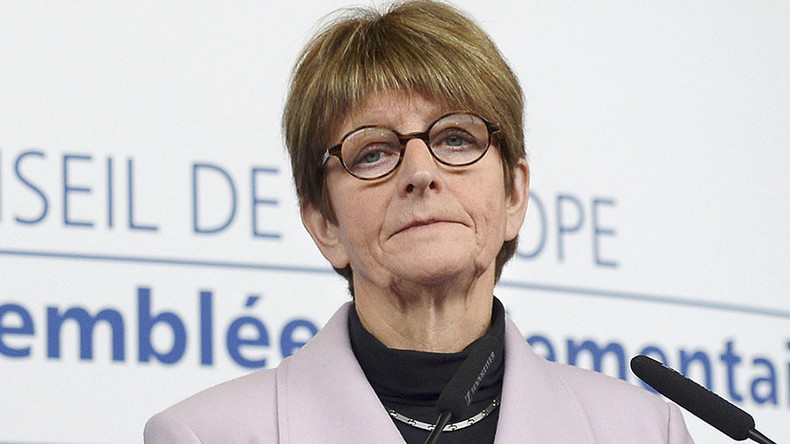 Instead of a "surge of solidarity" towards the unprecedented number of migrants striving to obtain asylum seeker status, European nations are slamming doors on those "in need of protection," the outgoing PACE president says.
Three days before of the end of her second one-year term as President of the Parliamentary Assembly of the Council of Europe (PACE), Anne Brasseur addressed the council with a harsh statement on European governments' attitude towards refugees.
"Slamming doors on men, women and children in need of protection? Is this really what Europe is about?" Brasseur said, pointing out that during and following World War II many Europeans themselves became refugees.
"How would we have felt if – forced to abandon everything we have to flee war and terror – we had met only closed doors?" the PACE president said. She pointed out that in the era of "instant information" and "constant media coverage," Europeans cannot pretend they don't know about the complex situation in the countries asylum seekers are coming from.
Brasseur - a former sports and training minister from Luxembourg - called on governments to follow the example of those European nations that have managed to give a "humane answer" to the ongoing refugee crisis. She cautioned that those countries alone cannot deal with the influx of refugees, and urged a united response with each EU nation contributing "fairly, according to its resources" in solving what now appears to be an almost insurmountable problem.
"Europe's lack of a common response is not only a great shame; it flouts international law," Brasseur said, adding that providing shelter and support to people escaping from war is not only a "moral duty," but a "legal obligation" as well.
So far, Europe has exposed the "domino effect of rejection" spreading throughout the continent's borders, with controls re-introduced on some borders "for the first time since the 1950s" and barbed wire fences being erected.
The anti-immigrant trend witnessed in Europe today will go down in the history books as Europe's failure and a "stain on the continent's record of achievement," Brasseur said.
"Enough is enough: let us live up to our own values, rise above our national self-interest, and stand together to offer a helping hand to our neighbors who come to us in distress," Brasseur concluded, stressing that the refugee crisis will be central to PACE's winter session in Strasbourg on January 25-29.
The PACE president's opinion on the migrant crisis is in sharp contrast to the beliefs of French Prime Minister Manuel Valls, who has rejected the idea that Europe could accept all the refugees fleeing war-torn Syria and Iraq.
"Otherwise our societies will be totally destabilized," the French PM told the BBC on Friday.
"If Europe is not capable of protecting its own borders, it's the very idea of Europe that will be questioned," Valls stressed.
You can share this story on social media: