Spidey senses tingling? Fend off attackers with new web gun!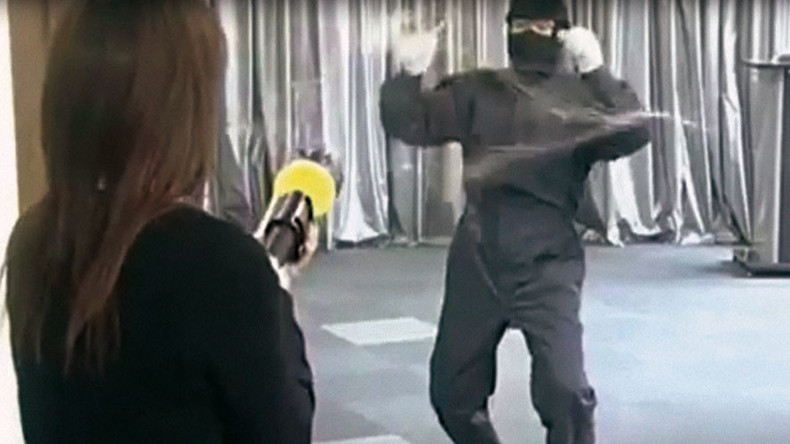 If you ever worry about being attacked by a man in a balaclava, then fear no more. Thanks to this Japanese invention, now you can stop (or at least momentarily confuse) a would-be attacker by firing a net at them.
If you have ever dreamed of being Peter Parker, then this is the tool for you. The net launcher is a non-lethal weapon that can be used to slow criminals down.
The hand-held device shoots out a 'net projectile' that can be fired two to three meters from the target.
According to LiveLeak, when net launchers are used with "other non-lethal weapons (such as the two-pronged weapons called "riot forks") they can be very powerful tools for law enforcement, security and individuals." And they make you look like an ancient Roman gladiator, to boot.
There are two net cartridges to choose from, with one offering the ability to reel in your attacker, should you feel the need, using a line that remains attached to the fired net.
The gun will "only work properly when the intended target is in the open and can be fully wrapped up by the net."
However, if you use two at once, "the criminal will be completely engulfed in netting and will have a very difficult time trying to escape."
You can also purchase a hand-held liquid launcher, which will shoot fluid at your attacker from a distance of five meters. There are two liquids to choose from. The first fires a pepper spray-like liquid, and the second fires a type that glows under UV light.
Maybe it's just us, but we'll stick with the pepper spray for now.
You can share this story on social media: