Israel under fire after confirming it wants to seize farming land in West Bank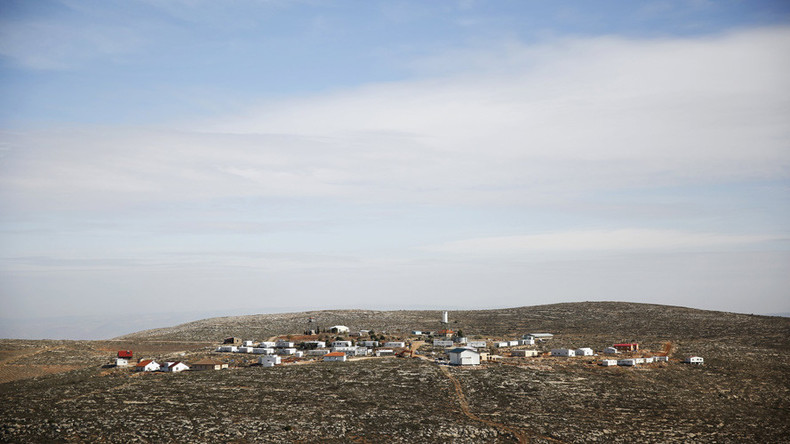 Israel has confirmed its intension to annex a large part of fertile land in the disputed area of West Bank, drawing international criticism. If pursued, this would be the largest seizure of its kind since 2014.
COGAT, a unit of Israel's Defense Ministry, said the decision to appropriate the territory has been already made by the government. "The lands are in the final stages of being declared state lands," the email sent Thursday to Reuters reads.
The part of land Israel is willing to appropriate covers 154 hectares (380 acres). It is located in the Jordan Valley close to Jericho, a place where Israel holds many settlement farms. The area has been under Israeli civilian and military control.
UN Secretary General Ban Ki-moon denounced Israel's intention on Wednesday.
"Settlement activities are a violation of international law and run counter to the public pronouncements of the government of Israel supporting a two-state solution to the conflict," Ki-moon said in a statement.
The US also opposed Israel's decision with Deputy State Department spokesman Mark Toner saying that, "we believe they're fundamentally incompatible with a two-state solution and call into question, frankly, the Israeli government's commitment to a two-state solution."
Palestinian officials have slammed Israel for violating international law.
"Israel is stealing land specially in the Jordan Valley under the pretext it wants to annex it," a senior member of the Palestine Liberation Organisation Hanan Ashrawi said. "This should be a reason for a real and effective intervention by the international community to end such a flagrant and grave aggression which kills all chances of peace."
Earlier this week, the Palestinians told Newsweek they were going to take a resolution to the UN as a way of "countering" Israel's move.
There are now about 550,000 Jewish settlers living in the West Bank and East Jerusalem combined, according to the Israeli government and think-tank statistics.
About 350,000 Palestinians live in East Jerusalem and 2.7 million in West Bank, according to estimates in Israeli media.
Israel captured the West Bank area in 1967 in the Six-Day War. The UN Security Council, the UN General Assembly and EU refer to the West Bank, including East Jerusalem as occupied Palestinian territory. The Palestinians seek to establish an independent state in the West Bank, Gaza and East Jerusalem.
You can share this story on social media: