Raverdance: Irish teens go mad for early morning school party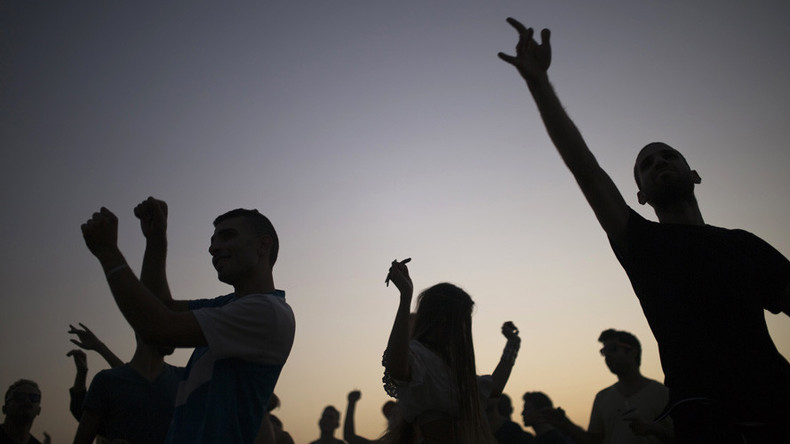 Staff at a secondary school in Ireland discovered an "old fashioned" way to wake up their students: an early-morning rave party.
Clearly someone on the staff of St. Raphaela's Secondary School in Dublin used to hit the clubs back when their students were still in diapers, but their nostalgic method successfully turned out the teenagers for the 7:45am "rave".
This morning's rave which started day 2 of Active Schools week! Thanks for all the shares and amazingly positive feedback󾟙🏻󾆶🏽󾰀 󾮗 it's been overwhelming! If you like this, check out our first ever early morning rave from last year! - https://www.facebook.com/StRaphaelasSecondarySchool/videos/462109207264052/

Posted by St Raphaelas Secondary School on Tuesday, 19 January 2016
They also picked the right song to get the teens going. Largely unknown outside of Ireland, "Maniac 2000" is one of the Emerald Isle's top-selling singles of all time. Last year, the tune hit number one on iTunes Ireland, 15 years after its first dance at the top of the charts.
Irish DJ Mark McCabe's remix of Michael Sembello's classic "Maniac" got the students to their feet with their blood pumping to the beat.
McCabe got the hearts of thousands of Irish adults racing this past summer at the Electric Picnic festival when he performed the song live for the first time since the year 2000.
The school also changed its Facebook profile picture to something a little more "urban".
The students' dance video has been viewed over 110,000 times ‒ with some viewers even getting a little jealous.
So my secondary school now has a morning rave....this would of been great craic back in the day! #maniac2000 choooonnnn

— Melissa (@IrishMelissa) January 20, 2016
The dance was organized as part of "Active School Week", a country-wide initiative aimed at encouraging students and teachers to be more active.
Recent studies in the US have questioned the traditional start times for secondary school students, finding that the later "classes start in the morning, the more academic performance improves," according to Scientific American.
For those looking for a pre-work rave to shake out the cobwebs, there are a number of such movements, including Morning Gloryville, who offer "sober morning raving" in cities around the world.
You can share this story on social media: