Turkish court rejects Erdogan's complaint against opposition leader calling him 'thief'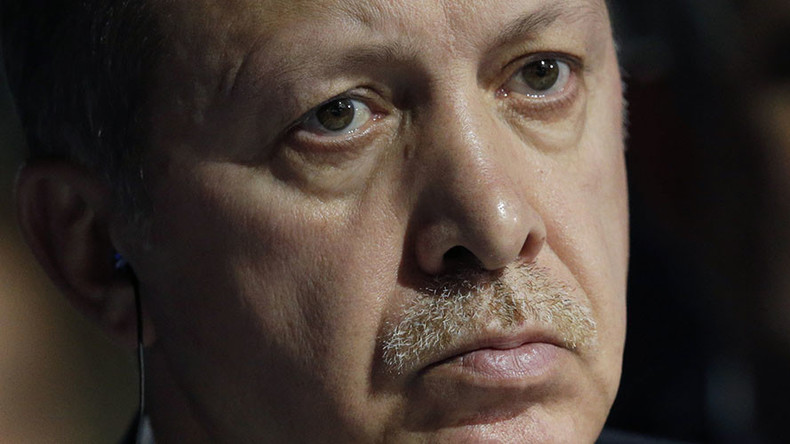 A local Turkish court has dismissed Recep Tayyip Erdogan's appeal against an opposition party leader, Kemal Kilicdaroglu. The Turkish president filed two lawsuits this week, seeking damages after Kilicdaroglu called him a "thief".
Erdogan's lawyers have been seeking 200,000 Turkish lire ($66,000) in damages, saying this was an "attack on his personal rights." On Thursday, Ankara 7th Civil Court of First Instance dropped the case.
"Politics should not be turned into such environment. They are setting a bad example for our children," Judge Leyla Kundakçı said after announcing her ruling, Hurriyet newspaper reported. "But the rulings of the European Court of Human Rights are obvious."
Two years ago, Republican People's Party (CHP) leader Kemal Kilicdaroglu slammed Erdogan, who was the prime minister then, as "thief" and "prime thief".
"A prime thief, a thief cannot be prime minister," Kilicdaroglu said in February 2014.
"The attack, which directly targeted his personal rights, is heavy and unfair. 'Prime thief' and 'thief' are concrete criminal charges that cannot be accepted within freedom of expression and the right to political criticism," Erdogan's lawyers said, as quoted by Hurriyet.
The opposition party leader's defense insisted that Kilicdaroglu was only voicing his opinion, referring to the government corruption scandal, during which probes were launched against 53 suspects.
Among the people involved in the 2013 Turkish corruption scandal were former ministers' children, businessmen and even an Iranian gold trader married to a Turkish pop star. They were accused of bribery, fraud, money-laundering and gold-for-gas deals with Iran. The suspects were said to be a part of a network of corruption which could be traced to Erdogan's inner circle. As a result, several ministers resigned, hundreds of police officers were fired. Erdogan denied any corruption charges and said they were an attack on him ahead of the general election.
On Monday, Erdogan's team filed another complaint against Kilicdaroglu, this time seeking 100,000 Turkish lire ($32,000) over the CHP leader labeling the president "a dictator."
The previous week, Kilicdaroglu called the Turkish president "a dictator" just one day after Erdogan urged prosecutors to investigate academics who signed a declaration criticizing military action in the country's mainly Kurdish southeast. Twenty-seven of the signatories were briefly detained.
"Academics who express their opinions have been detained one by one on instructions given by a so-called dictator… You may not agree with the content of the declaration. We also have issues with it, we also have our disagreements. But why limit freedom of speech?" said Kilicdaroglu.
Insulting the president is considered a crime in Turkey and the punishment for it can be as much as four years in jail.
The biggest opposition party in Turkey, with 134 seats in the 550-member Turkish parliament, the CHP, has been led by Kilicdaroglu since May 2010.
You can share this story on social media: