Veterans turn on Sarah Palin for blaming her son's domestic violence on PTSD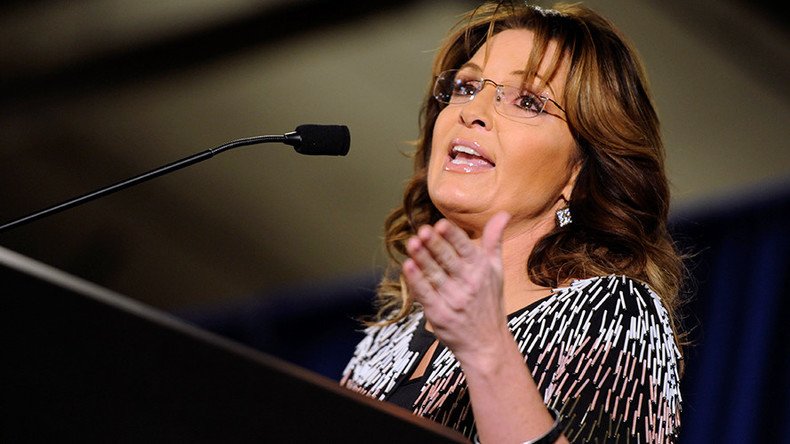 Sarah Palin has fallen under fire for blaming her son's recent domestic violence on PTSD resulting from his years in the army, as well as on Obama.
Speaking in Tulsa on Wednesday, Palin addressed "the elephant in the room," i.e. the arrest of her son following a domestic violence attack on Monday. The police report states that his girlfriend was punched in the face and kicked in the knee.
Palin said veterans, like her son, "come back a bit different."
"So when my own son is going through what he goes through coming back, I can certainly relate with other families who kind of feel these ramifications of PTSD and some of the woundedness that our soldiers do return with," Palin said.
"It starts from the top, the question though it comes from our own president, when they have to look at him and wonder, do you know what we go through, do you know what we're trying to do to secure America and to secure the freedoms that have been bequeathed us?" she asked.
Palin went on to call for a commander-in-chief who would support the troops.
Veterans and others took to Twitter to criticize the former Alaska governor for using her son to gain political points, accusing her of using her son as a campaign prop.
"It's not President Obama's fault that Sarah Palin's son has PTSD," Paul Rieckhoff, head Iraq and Afghanistan Veterans of America (IAVA) said. "PTSD is a very serious problem, a complicated mental health injury and I would be extremely reluctant to blame any one person in particular."
Rieckhoff shared a letter to Palin written by a veteran. "I am incensed that you have had the temerity to excuse you son's actions due to PTSD and to blame the president, both as commander-in-chief and as an individual, for your son's actions and PTSD."
"PTSD is not a catch phrase, nor a political slogan, it is a serious disorder that affects millions of military personnel and their families, often to the point where the sufferer commits suicide. To use it as flippantly as you have did have a serious disservice to those of us who have had it," it read.
The White House responded to Palin's comments. "I can tell you that the reaction of some people is to make light of the rhetoric that we see on the campaign trail, particularly from governor Palin, but the fact is domestic violence is not a joke," Press Secretary Josh Earnest said Thursday at the White House press briefing.
A 2013 report by the Institute of Medicine found "serious misgivings" about the treatment of veterans with PTSD.
The report also questioned a Defence Department policy against restricting access to private weapons, even in cases where the veteran is at risk of suicide. According to the police report, a firearm was involved in Palin's domestic violence incident.
You can share this story on social media: