Happy Bier-thday: German beer purity law celebrates 500yrs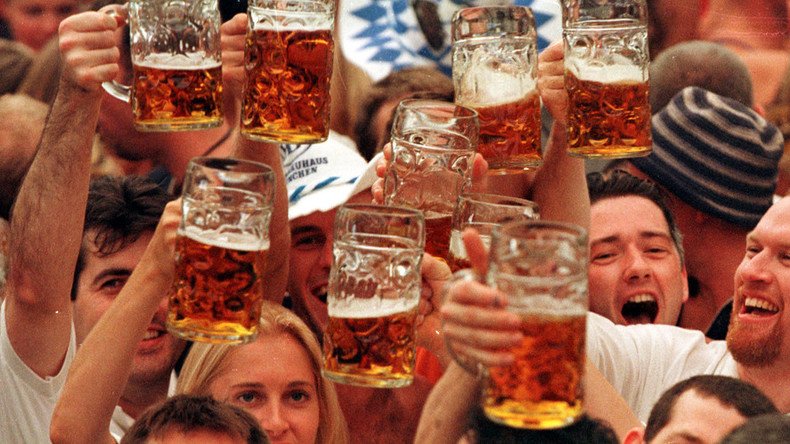 Raise a stein to Germany's famous beer purity law known as "das Reinheitsgebot" as it celebrates its 500th birthday this year.
What started out as an order in the duchy of Munich became Bavaria's law of the land on April 23, 1516, after reunification.
In 1871 Bavaria insisted on national acceptance before unification with Germany, ending the market for beer from Northern Germany which contained spices and cherries.
The law limits the ingredients in brewing beer to water, barley, and hops. Yeast was later added for its role in fermentation.
It was originally introduced to prevent wheat and rye needed for bread being used for brewing.
Any beer found to contain other ingredients was originally confiscated by law. This has softened since, with mixed beers not brewed according to "das Reinheitsgebot" all carrying a label.
The German attitude to "foreign" beers has also mellowed, with the country opening the doors to imported beer in 1993.
As bier fans get ready for the big birthday celebrations in April, craft brewers in Germany want to see changes to the law that forces them to label their products as "mixed beer beverages".
They argue their ingredients, including organic quince or coriander, should qualify as "pure."
Consumption of beer has dropped dramatically in Germany since the 1970s, from 150 liters to 107.
Young people have reduced their alcohol intake too, with just 35 percent drinking alcohol once per week compared to 67 percent in the '70s, according to the Federal Center for Health Education.
The Purity Law will be celebrated on April 22 in Ingolstadt, the city where it was first decreed.
Some claim the Purity Laws are why German beers don't give you a hangover. Others say yes, they definitely do – and have the sore heads to prove it.
You can share this story on social media: