Polish towns torpedo plans for refugee centers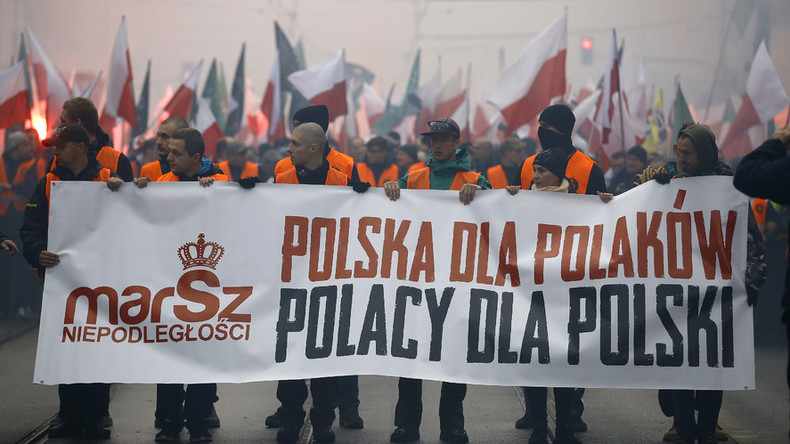 Poles in two towns have successfully torpedoed government plans to settle asylum seekers from the Middle East and North Africa, casting further doubt on Warsaw's commitment to bear its share of Europe's refugee influx.
The Polish Office for Foreigners, which oversees refugees arriving in the country, has canceled a tender to open a refugee center in Olecko, a small town in north-east. The town was supposed to host some 120 people from the Middle East and North Africa.
Commenting on the decision, the office said opening the center would endanger residents and may cause public disorder, citing strong opposition from locals. The townsfolk had earlier protested against the planned settlement.
A similar situation was seen in the town of Piwniczna-Zdrój, in southern Poland, close to the Slovak border, where local residents successfully opposed the opening of a refugee center.
The previous liberal government in Warsaw pledged to welcome 7,000 refugees in 2016 and planned to open 10 centers for them. The conservative Law and Justice (PiS) party criticized the decision and has taken a strong anti-immigration stance since taking power last year.
Polish officials argue the country is already receiving large numbers of people from neighboring Ukraine, who are fleeing the armed conflict in the east.
"You're talking about migrants – that is a serious issue," Polish Prime Minister Beata Szydlo said Tuesday in a heated debate at the European Parliament.
"Poland has accepted around a million refugees from Ukraine, people whom nobody wanted to help. This should also be discussed," she said.
READ MORE: EU spends 'so much time' on Poland despite its own problems – Poland's PM to MEPs
The number was disputed by Ukraine's ambassador to Warsaw, Andriy Deshchytsia, who said Wednesday that if there were indeed a million Ukrainians in Poland, they certainly were not refugees, but rather economic migrants.
"They are people who travel and stay here legally, working, studying and paying taxes, and they contribute to a certain extent to the development of the Polish economy," he said, adding that Poland gave only two Ukrainians refugee status in 2015.
Poland is a place where tens of thousands of Ukrainians seek low-paid jobs like caring for the elderly or cleaning homes. This is a more lucrative alternative to remaining in Ukraine and facing the deep economic crisis, high unemployment rates, social benefit cuts and rising crime rates that the country is currently suffering from.
You can share this story on social media: