Mars soil exposed in great detail in new Curiosity rover close-ups (PHOTOS)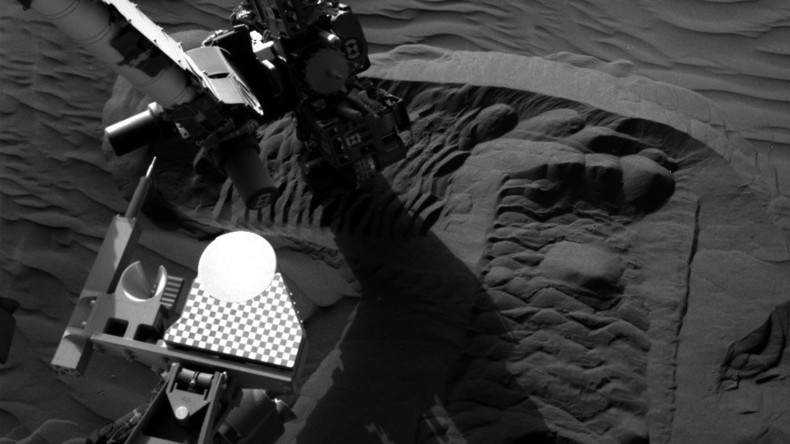 New images of Mars' surface, shared by the Curiosity rover on its Twitter account, feature the red planet's soil up close and in great detail, where even individual grains can be distinguished and analyzed.
The robot also managed to take a new "selfie" in front of the dunes, along with some close-ups of the sand. The sand dumps, ripple and a wall of the scuff will be analyzed in detail.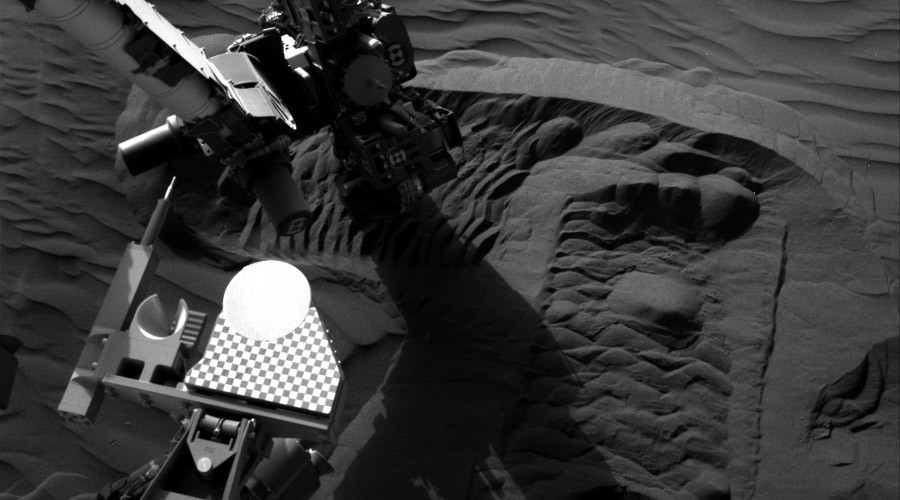 NASA's Curiosity rover captured the images of Mars's sandy surface as part of a campaign to analyze the Bagnold dunes.
According to NASA, the latest activities in Curiosity's program on the red planet went smoothly.
The robot has been exploring Mars since 2012. It is a car-sized, six wheeled robot on a mission to see whether Mars could support life, from small microbes, and even, potentially, to humans!
Curiosity has made some exciting discoveries in its time, like this "space crab" spotted in August.
Then there was what appeared to be a "crashed UFO", also discovered in August. "I found this anomaly in the latest Curiosity Rover photo. The black object looks like a crashed UFO," wrote UFO Sightings contributor Scott C. Waring.
There was also what was thought to be a space lizard in a row of odd things UFO enthusiasts claim to have spotted on the planet's surface, thanks to the hundreds of raw images from the Curiosity rover regularly posted on NASA's website.
You can share this story on social media: