Russian military to test 'small & swift' remote-controlled mini-turret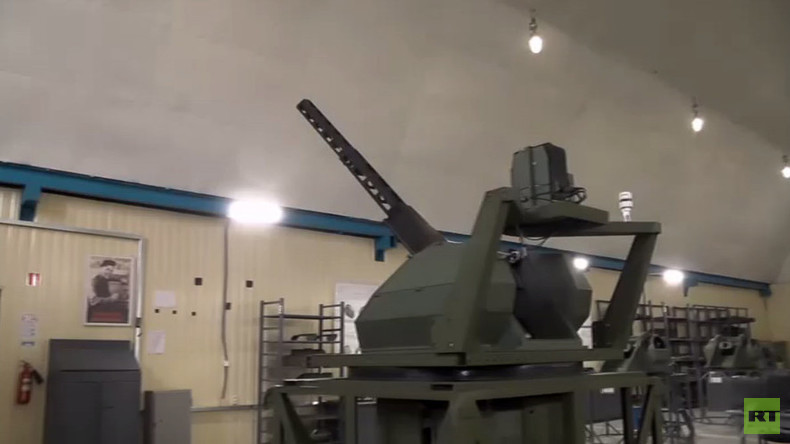 The Russian military is to start testing a new remote-controlled weapon system, which, its producer says, has an exceptionally small and swift 30-mm autocannon turret and highly-advanced control system.
The weapon platform was developed by the Crimea-based R&D firm Impuls-2. The turret designated ABM M30-M3 can be armed with a number of automatic cannons up to 30mm caliber and is remarkably small and swift, said the firm head Vyacheslav Krivorukov.
"With our automated combat module we have reduced size and weight characteristics below those of similar weapon systems," he said.
The mini-turret is meant to be paired with Strazh-M, a computer system that remotely controls the turret and assists operator with tracking and targeting. The battle station may be located as far as 50km from the actual turret, depending on the connection quality.
The company says its turrets can be installed on warships and military boats, armored vehicles or stationary installations. Impuls-2 is to deliver 24 of their weapon systems to the Russian Defense Ministry in 2016 for testing.
You can share this story on social media: