'I prefer ISIS': Iran's terror infrastructure is greater threat to Israel – defense minister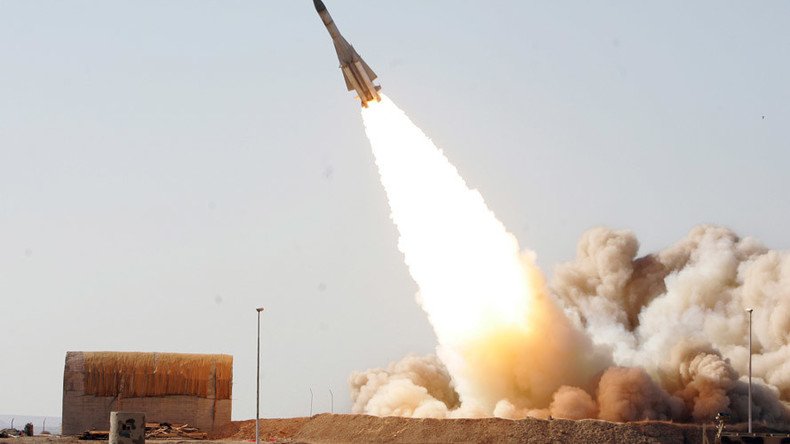 Israel continues to express bitter sentiment over the diplomatic victory that secured the nuclear accord with Tehran: The country's defense minister stated that Tehran's nuclear ambitions and "terror infrastructure" are a bigger threat than Islamic State.
Speaking at the Institute for National Security Studies' (INSS) conference in Tel Aviv, Defense Minister Moshe Ya'alon stressed that "Iran is our main enemy," and if he were to choose between Iran and Islamic State (IS, formerly ISIS/ISIL) in an open conflict, he would "prefer ISIS."
The logic seems simple, as IS will be eventually be defeated, while Iran continues to pose a threat with its new rapprochement with the West.
"[Tehran] is a rogue regime with designs on a regional hegemony. Hezbollah is Iran's proxy, with the ability to declare war. Iran currently has terror infrastructure in place in five continents: Asia, Africa, Europe and both in South and North America," Ya'alon explained, refuting IDF's chief's claims at the conference that new opportunities could arise as a result of the nuclear agreement reached in July 2015 between Iran and a group of world powers, the P5+1.
The historical agreement was hammered out after more than a decade of intense diplomatic bargaining. At the end, the agreement placed strict limits on Iran's nuclear ambitions in exchange for the lifting of western sanctions.
READ MORE: ISIS may 'turn guns' against Israel, Jordan amid failures in Syria – IDF chief
Iran agreed to a 15-year moratorium on enriching uranium beyond 3.67 percent. The enrichment would be conducted only at the Natanz facility, while the Fordo facility would not conduct any enrichment activities or store fissile material. Iran also agreed to store no more than 300 kg of low-enriched uranium. The Arak reactor would not be used to produce plutonium under the deal. The spent fuel would be handled by international mediators.
Yet despite a clear diplomatic victory, Ya'alon claimed on Tuesday that the nuclear agreement only "pushed back the clock from three months to one year" and that "if Iran feels economically secure, it can breakout and produce a bomb even faster."
Iran, he claimed is becoming a key player in the region as the country supports Damascus against a large insurgency. Ya'alon says that Iran is a key source of instability in Afghanistan, Iraq, Syria, Yemen, Bahrain, and Gaza.
While acknowledging Russia's role in Syria, the defense minister praised American-led achievements in making ISIS "suffer serious defeats in Iraq and Syria."
"We believe ISIS will be eventually defeated territoriality after the blows it has been suffering, and in light of the attacks on its oil reserves," Ya'alon said.
But a final victory over IS will only come if world powers support a ground offensive by focusing to "strengthen local forces with 'boots on the ground,' like the Kurds are doing," he added.
You can share this story on social media: