Barkour: Pitbull Jim masters the urban art of freerunning (VIDEO)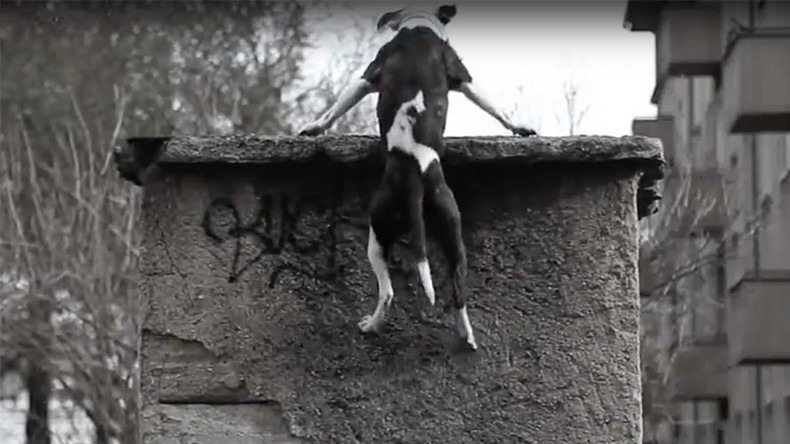 A pit bull adopted from an animal shelter is becoming the face and paws of a sport you've probably never heard of: Barkour.
Apparently it's the doggy equivalent of parkour, the highly athletic discipline brought to prominence by practitioners, or traceurs, in urban Paris during the '80 and '90s.
Jim the American Pitbull, who is actually from the Czech Republic, was taken in at six months old by Anna Kindlova, report Caters TV.
Since then the incredible hound has been working on his upper body strength by racing up concrete walls and climbing tall platforms in the urban surrounds of Kladno, northwest of Prague.
Video of the well-trained pooch displays how he is in tip-top physical condition. Not many dogs, let alone humans, can scale meter-high gates or sprint up towering tree branches.
His owner, Anna Kindlova, told RT that Jim is motivated "by just the feeling of jumping."
"Usually people stop or laugh and ask me for information about Jim.
"I feed him a natural diet - it's predominantly raw meat and vegetables," she said.
Amazingly, Jim is now something of a celebrity in the US and even had his own segment on an American television program.
"Incredibly [it] became real! Jim on American TV show Right This Minute," an official Facebook page for the canine read.
"Thanks very much for all the nice messages that we get and we really appreciate your activity on our page."
You can share this story on social media: