'Eye of Sauron': Burning bridge support pole in St. Pete evokes LotR associations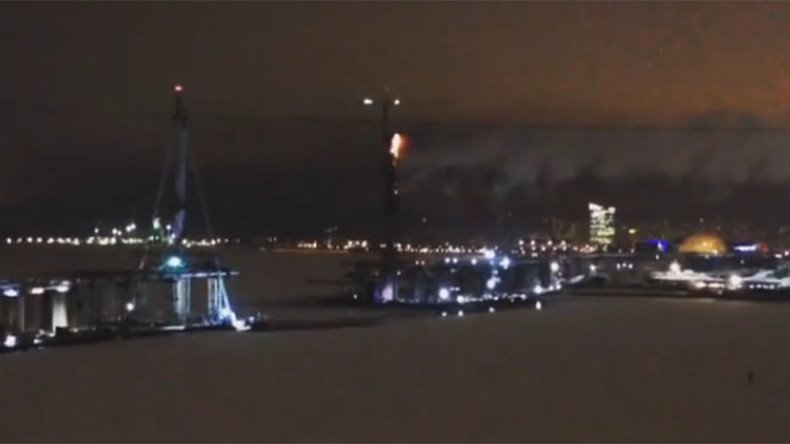 A support pole of a bridge under construction caught fire in St. Petersburg on Tuesday. Some residents said the scene reminded them of the images of the nefarious "Eye of Sauron" from J. R. R. Tolkien's sagas.
The bridge on fire is part of the Western High-Speed Diameter motorway that will connect Vasilyevsky and Krestovsky islands. Emergency services were immediately dispatched to the area.
Eight workers have been evacuated so far, according to Russia's LifeNews media outlet. There have been no reports of injuries.
The cause of fire is believed to be related to the heating equipment used at the construction site.
The fire started right at the top of the pillar, according to St. Petersburg-based news website Fontanka. It measures nearly one hundred meters in height which makes it difficult for the fire-fighters to access the flames.
You can share this story on social media: