Head transplant doctor asks 'billionaires like Zuckerberg' to help give Russian man new body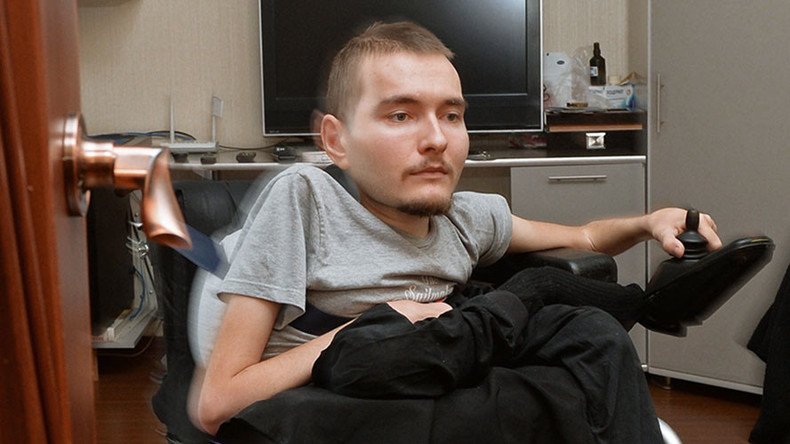 Italian medic Sergio Canavero has called on Russian and foreign billionaires, including Facebook's Mark Zuckerberg, to finance ground-breaking head transplant surgery in Russia. Canavero made the comments while speaking to a would-be patient via video link.
The Italian regularly makes the headlines for his controversial ideas on human head transplantation. He claims a successful outcome of the surgery is possible, and that recent experiments his colleagues have conducted in China and South Korea prove his point.
"Risk is part of life. But risks can be contained in this kind of surgery," Canavero had told RT in a previous interview.
Canavero was heavily criticized for his views at an annual surgeons' meeting in Annapolis, USA, held in summer 2015.
Although he spoke of the allegedly successful experiments carried out on mice by his Chinese colleague, Ren Xiaoping, the audience of the American Academy of Neurological and Orthopaedic Surgeons was not convinced.
READ MORE: Russian man to undergo first head-to-body transplant
Canavero's main argument is based on the glue-like properties of polyethylene glycol (PEG) – a compound often used as a laxative, but which has also allegedly been used to "glue" the motor centers of lab animals' spinal cords after they had been seriously or partially severed, without causing paralysis.
In a video link conversation exclusively published by RIA Novosti, Canavero told his would-be patient, Valery Spiridonov, about a full head transplant in a monkey conducted by Ren Xiaoping in China: "The monkey survived perfectly without injury for 24… for 20 hours before being euthanized, because of course we didn't want to keep the animal alive."
Canavero then goes on to say that the Chinese have already conducted the first human head transplant as well, but that he wouldn't show photos.
When Canavero announced he wanted to conduct head transplant surgery in 2015, 30-year-old Spiridonov, a Russian tech scientist, reached out to him saying that he was willing to participate. Spiridonov suffers from a rare muscle-wasting disorder and believes that the operation could be his chance for a longer life.
READ MORE: Doctors perform world's first skull & scalp transplant in 15-hr operation
"Doing this isn't only an excellent opportunity for me, but will also create a scientific basis for future generations, no matter what the actual outcome of the surgery is," Spiridonov earlier told RT.
However, Canavero says that now it's up to Russia to help Spiridonov as he can't receive a donor body in China on biological and ethical reasons. So the only chance is to conduct the operation in Russia or other European countries.
What is really needed is political will and money.
"I'm asking today Russian billionaires and also foreign billionaires like Mark Zuckerberg, who is already sponsoring much of this life extension research, and this is certainly about extending life, to finance, to bankroll the first head transplant in Russia on Valery Spiridonov," Canavero said. "To save Valery Spiridonov we need Russia to help us."
You can share this story on social media: