Blocking refugees in Europe hurts thousands – Doctors Without Borders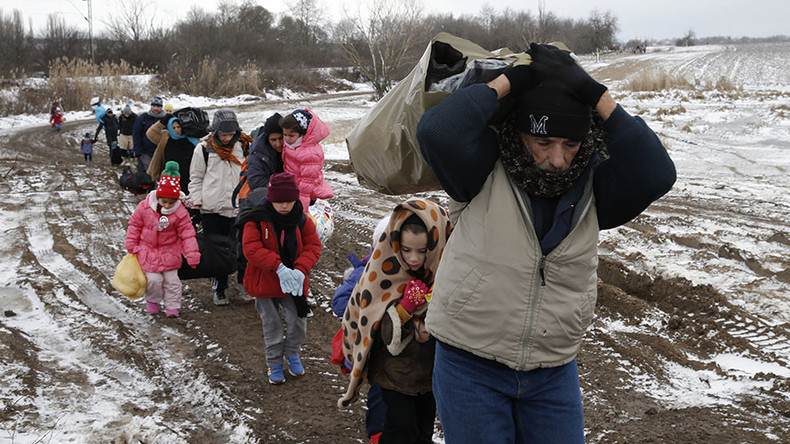 Attempts by some European countries to block inflow of refugees have been criticized by the international aid group Doctors Without Borders (MSF), saying the practice puts thousands of people in danger and fosters human smuggling.
"Policies of deterrence, along with their chaotic response to the humanitarian needs of those who flee, actively worsened the conditions of thousands of vulnerable men, women and children," MSF's head of operations, Brice de le Vingne, said.
The group called for more legal ways for refugees to come to Europe, arguing that otherwise they would still come illegally.
The criticism comes days after Austria imposed temporary border control with Germany in a bid to control the flow of asylum seekers. Austrian Chancellor Werner Faymann said the ongoing refugee crisis puts the existence of the EU into question.
Germany championed the open door attitude to refugees, who flocked in their hundreds of thousands last year. Some 1.1 million people arrived in the EU from North Africa, the Middle East and Asia into the EU to seek asylum.
German Chancellor Angela Merkel is facing increasing opposition over her handling of the refugee crisis, as the costs of hosting the asylum-seekers, as well as migrant-related crimes, are taking their toll on public opinion and tolerance.
The support for Merkel's conservative bloc fell 2.5 points to 32.5 percent – the lowest level since the 2013 election – a poll published by the Bild newspaper on Tuesday showed. The anti-immigrant Alternative for Germany (AfD) rose in popularity to 12.5 percent.
The German government is trying to defend its position even as some members of the cabinet are questioning it.
Foreign Minister Frank-Walter Steinmeier on Tuesday said closing German borders would not help resolve the crisis. He was responding to comments from fellow Transport Minister Alexander Dobrindt, who said the country should be prepared to follow in Austria's footsteps.
"I urgently advise: We must prepare ourselves for not being able to avoid border closures," Dobrindt, a member of the Bavarian Christian Social Union (CSU), told the Muenchner Merkur newspaper.
The disagreement reflects a greater rift between Chancellor Merkel's Christian Democratic Union (CDU) and its Bavarian sister party. Bavaria is the main entry point for refugees arriving in Germany and is affected heavily by the crisis.
You can share this story on social media: