The Eagles' legendary guitarist Glenn Frey dies at 67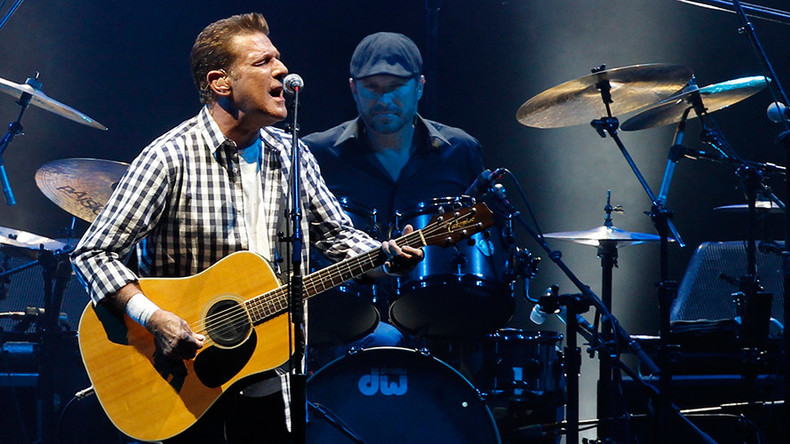 Glenn Frey, the co-founder and one of the lead singers of the iconic American rock band, The Eagles, has died in New York aged 67, leaving behind a trove of timeless music masterpieces including seventeen Top-40 hits.
Frey died Monday in New York from complications stemming from rheumatoid arthritis, colitis and pneumonia while recovering from intestinal surgery. The music legend had been sick since last year and in December The Eagles postponed their appearance at the Kennedy Center Honors due to Frey's illness.
As a member of The Eagles, Frey won six Grammy Awards and five American Music Awards landing the band into the Rock and Roll Hall of Fame in 1998. Frey was born in 1948 in Detroit and played guitar with the Eagles, as well as piano and keyboards.
Alongside Don Henley, Frey was the lead singer for The Eagles, a band which has sold more than 120 million records. The Eagles became one of the most dominant bands of the 1970s with hits such as "Take It Easy," "Tequila Sunrise," "Lyin' Eyes," "Take it to the Limit," "Best of My Love," "New Kid in Town" and "Heartache Tonight."
One of the band's crowning achievements was the "Hotel California" album that produced an instant sensation in 1976, when it sold more than 30 million copies worldwide.
"It is with the heaviest of hearts that we announce the passing of our comrade, Eagles founder Glenn Frey, in New York City," the band wrote on its website.
"The Frey family would like to thank everyone who joined Glenn to fight this fight and hoped and prayed for his recovery. Words can neither describe our sorrow, nor our love and respect for all that he has given to us, his family, the music community & millions of fans worldwide."
You can share this story on social media: