Trust but verify: China puts 'authentic living buddhas' on online list to curb fraud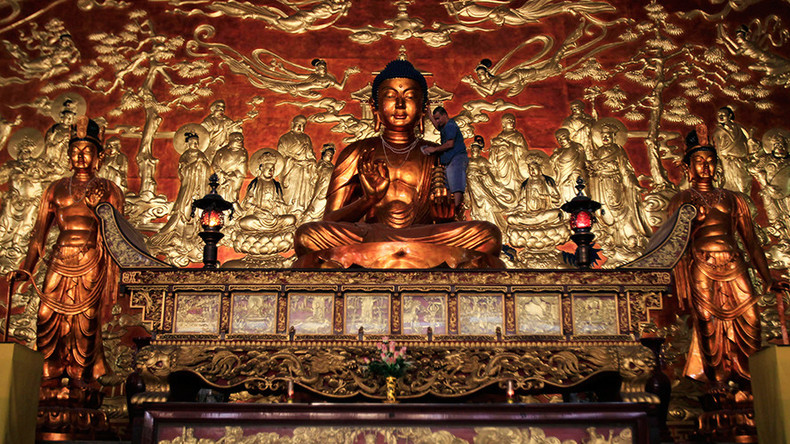 China has published its first-ever online list of "authentic living buddhas," explaining that the move is part of an effort to prevent fake living buddhas from swindling money from believers.
The list bearing the names of 870 "verified living buddhas" was published on Monday and provides people with precise information including photos, names, religious names, monastic titles, date of birth, religious sects, numbers of living buddha certificates and resident monasteries, Xinhua News reported.
The list is accessible via the internet both on computer and mobile platforms. It also may be expanded as authorities continue investigations.
Some of those on the list praise the initiative.
"As a living buddha, I feel genuinely happy about it," said the 7th Drukhang living buddha Drukhang Thubten Khedrup, vice president of the Buddhist Association of China (BAC) at the launch ceremony.
He also added that creating a verified list of living buddhas is part of an effort to promote transparency at the BAC and reincarnation issues for living buddhas.
The system is said to be aimed at fighting false living buddhas who are swindling believers and undermining the prestige of buddhas and Tibetan Buddhism.
Living buddhas are believed to be reincarnations of prominent Buddhist leaders. The tradition emerged around the 13th century AD.
After the death of a living buddha a committee of senior lamas looks for a baby to become a new one. The education of the chosen one is a long and difficult process which includes hard study and a strict regime.
Many swindlers portray themselves as living buddhas trying to use the image for gaining money from the believers. The BAC started to grant living buddhas with special licenses in 2010 but the problem of the fake ones was not solved.
You can share this story on social media: