Baptism of fire: Animals run religious gauntlet to worship Saint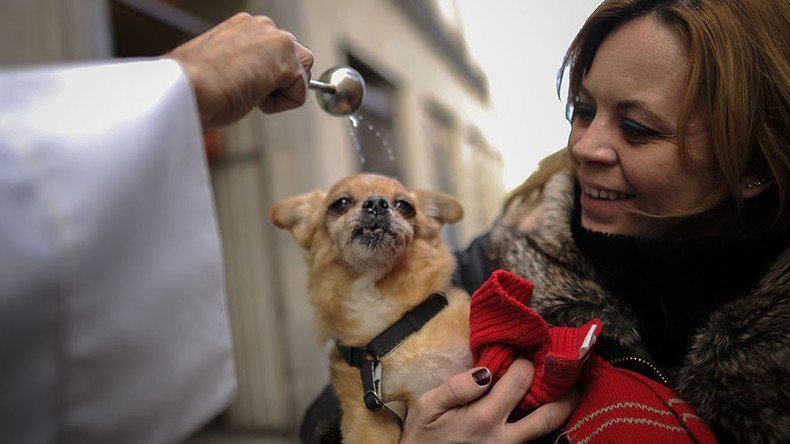 Dogs, cats, rabbits and even iguanas headed to churches in Spain, Mexico and the Philippines to celebrate the feast day of St. Anthony the Abbot yesterday.
Horses didn't make the cut, but still honored the patron saint of animals in their own way - with a tradition known as Las Luminarias.
Every year, on the night before St. Anthony's Day, horses are ridden through bonfires on the streets of the village of San Bartolome de los Pinares, about 100 km (62 miles) northwest of Madrid.
Las Luminarias dates back 500 years and is based on the belief that jumping horses through huge flames and clouds of smoke purifies them and prepares them for the year ahead.
In Madrid passersby were met with a scene mirroring the journey to Noah's ark as animals queued up around the block of the Church of San Anton in the center of the city to wait for a priest who stood at the entrance of the building to sprinkle holy water on their animals.
Blanca, a 54-year-old decorator, waited for half an hour for her turn to have her Labrador Retriever blessed by a priest, according to AFP. Other participants featured a rabbit, a white dove and an iguana in a shoebox.
"For those of us who are believers we believe it provides health and well-being to the animal as well as their owner," 40-year-old waiter Francisco Javier Carvajal Aceves, the owner of 13-month-old Chihuahua Lula, told AFP.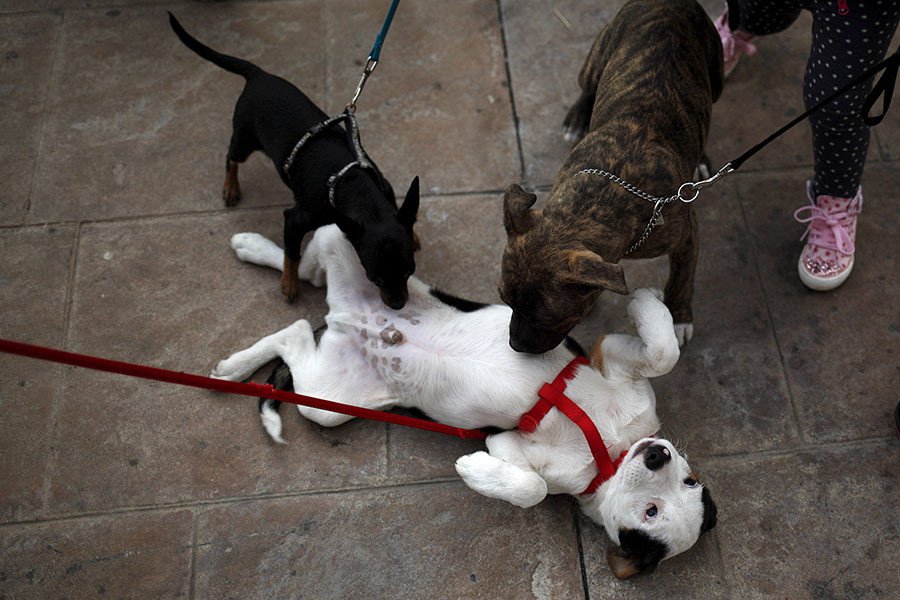 The festival has been celebrated in Madrid largely uninterrupted since the 19th century. It is also held in other parts of Spain, such as the Balearic Islands in the Mediterranean and the northern city of Burgos.
You can share this story on social media: