Dad's brutal 'bank' loan refusal to his 6yo son goes viral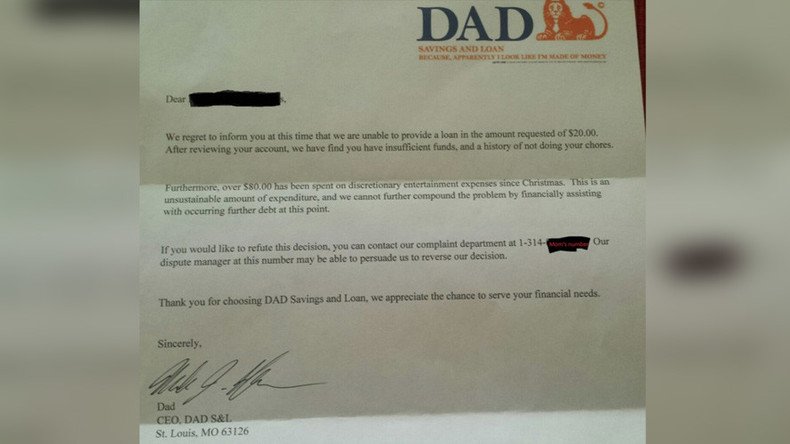 A Missouri dad has given his six-year-old son a tough life lesson by issuing this corporate response to his request for an allowance advance.
The cold denial will no doubt give the boy a taste of what to expect in the future:
"We regret to inform you at this time that we are unable to provide a loan in the amount requested of $20.00. After reviewing your account, we have find you have insufficient funds, and a history of not doing your chores", read the letter from CEO of Dad Savings and Loan.
The letterhead logo is: "Because apparently I look like I'm made of money."
All hope is not lost for the in-debt kid, however, as the letter did say he can appeal the decision to the complaint department… his mom.
We have a feeling this guy is going to ask for a loan from Bank of Grandma.
You can share this story on social media: