Trashed: Chinese garbage man survives head-on truck collision (VIDEO)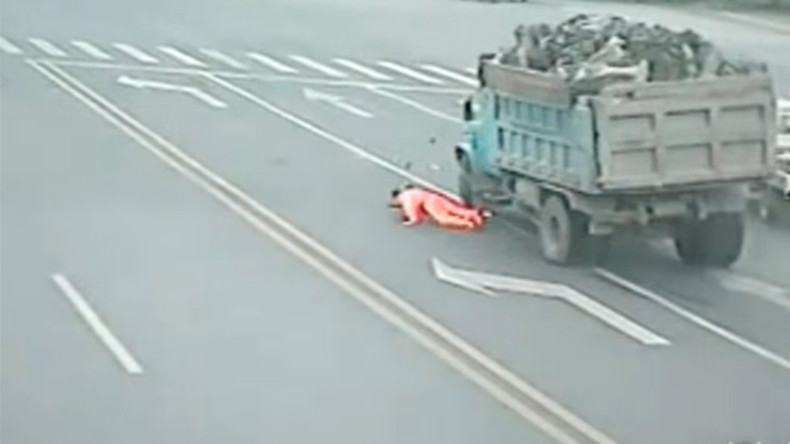 A highway worker in China somehow managed to cheat death as he bore the full brunt of a runaway truck in the city of Chuzhou.
Surveillance footage of the crash shows just how lucky the garbage collector was to survive as the vehicle carrying gravel hurtles across a busy road, flattening him to the ground.
On smashing into the man, the truck appears be on the receiving end, as it topples over spilling its contents all over the Anhui Province intersection.
Amazingly, both the truck driver and the worker suffered only minor injuries, China's CCTV News reports.
You can share this story on social media: