Western-imposed sanctions against Tehran to be lifted Saturday – Iranian FM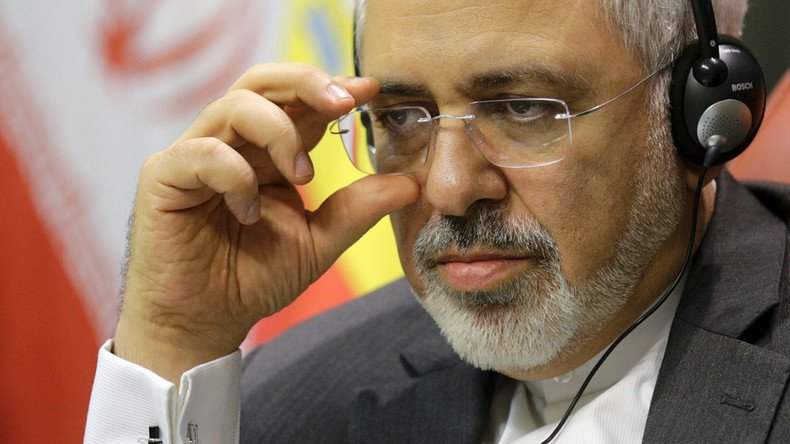 International sanctions against Iran are due to be lifted Saturday, according to Tehran's Foreign Minister Mohammad Javad Zarif. The move will take effect when the International Atomic Energy Agency has issued its final report concerning Iran's nuclear program.
The International Atomic Energy Agency (IAEA) is expected to release a final report in the Austrian capital of Vienna, which will confirm that Iran has stuck to its end of the bargain in regard to honoring the nuclear deal, which was struck between Tehran and six world powers last year.
"Today with the release of the IAEA chief's report the nuclear deal will be implemented, after which a joint statement will be made to announce the beginning of the deal," Zarif was quoted as saying by state news agency ISNA, as cited by Reuters.
The nuclear deal, which was signed on July 14, 2015, saw Iran agree to shrink its atomic program. In return, the US, EU and UN said they would lift sanctions that have hampered Tehran's economic growth.
"Today is a good day for the Iranian people as sanctions will be lifted today," the ISNA cited Zarif as saying. The Iranian foreign minister is also due to meet US Secretary of State John Kerry later Saturday.
Oil majors Total and Shell have already sent senior executives to Tehran ahead of the expected lifting of sanctions, Iran's Mehr news agency reports. They are set to meet with officials from Iranian state oil companies on Sunday.
On Wednesday, Iranian and US officials confirmed that Tehran's Arak heavy water reactor had been disabled after its core was removed and concrete was poured into its central vessel.
"Yesterday we finished the central part and the openings have been filled with cement," Iran's Atomic Energy Organization spokesman, Behrouz Kamalvandi said, as quoted by AFP.
The reactor core was capable of producing plutonium and its fate was a major point of disagreement during the negotiations between six leading world powers and Iran.
According to the agreement, the reactor is to be retrofitted with the help of foreign specialists to be used for research projects and the production of medical radioactive isotopes.
The long-awaited green light for Tehran also comes just days after two US Navy boats were seized by Iran after straying into the country's territorial waters, after one of them suffered a mechanical failure. Ten US Navy troops were briefly held, before being released by Iran's Revolutionary Guards Corps.
Commenting on the resolution of the conflict situation, Kerry thanked Iran for the prompt return of the sailors.
"I want to express my gratitude to Iranian authorities for their cooperation in swiftly resolving this matter," he said in a statement. "That this issue was resolved peacefully and efficiently is a testament to the critical role diplomacy plays in keeping our country safe, secure and strong."
You can share this story on social media: