Miss me? Images of Moriarty appear on Kiev metro screens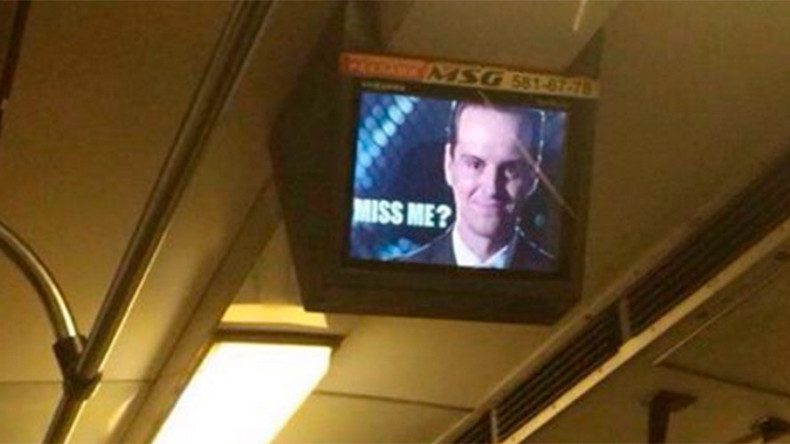 Kiev metro passengers had a brief Sherlock experience when images of professor Moriarty, a character from the BBC series, appeared on train screens – just like in the show.
The sudden appearance of Andrew Scott, the Irish actor who plays professor Moriarty in the series, is said to be a hacker's work. The image was also accompanied by a signature familiar to all Sherlock fans: "Miss me?"
The hacker's joke made it hard for some passengers to understand when they should get off the train, as the screens normally show the name of the next stop.
The depicted photograph alludes to the final episode in the third season of the Sherlock series, when an image of Moriarty makes a sudden appearance on screens across London.
Kiev metro staff said they had nothing to do with the event, as the screens are maintained by an advertising agency. The incident is currently being investigated, they said.
Sherlock is a British-American television series based on Sir Arthur Conan Doyle's Sherlock Holmes detective stories. The series are about various mysteries occurring in present-day London, which are solved by Sherlock. Professor Moriarty is Sherlock Holmes' nemesis.
You can share this story on social media: