'Unacceptable nuisance': German court rules Facebook 'friend finder' illegal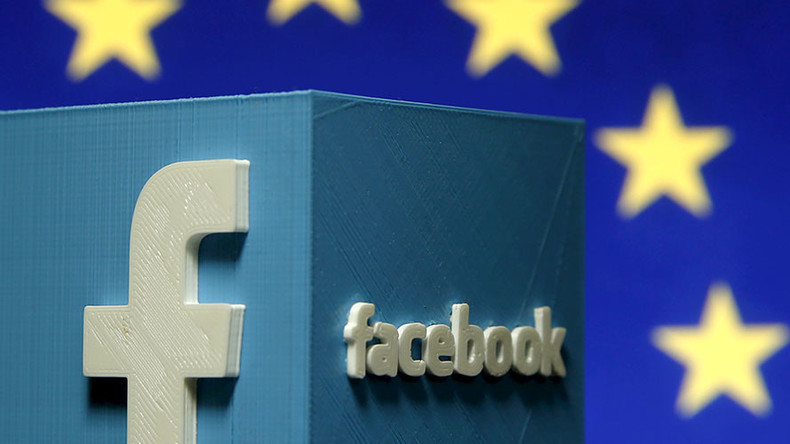 A German court has ruled Facebook's 'friend finder' function, which allows the social network to market services to non-users, illegal. The court said the promotion is "intrusive" and that Facebook had not adequately informed its members about it.
The court upheld the decisions of two lower Berlin courts of 2012 and 2014, confirming that Facebook had violated German laws on data protection and unfair trade practices by using deceptive marketing tools.
The 'friend finder' feature enables Facebook to upload contacts from users' address books and send them invitations to join the social media network.
"Invitation emails from Facebook to people who have not clearly consented to receiving them are an unacceptable nuisance," the court ruling said.
A panel of federal judges found Facebook's marketing strategy to be intrusive and the social media giant guilty of 'advertising harassment' - referring to a lawsuit initiated in 2010 by the Federation of German Consumer Organizations (VZBV). The court also noted that Facebook had not properly informed users about the way it handles their data.
A spokeswoman for Facebook in Germany released an official statement saying the company was waiting to receive a formal decision and would study the findings "to assess any impact on our services."
The VZBV welcomed the verdict and says it expects it to influence other services in Germany that apply the same means of advertising.
"In addition to Facebook, other services use this form of advertising to attract new users. They must now probably rethink [their marketing strategies]," said Klaus Mueller, head of the VZBV.
The majority of Facebook users hailed the move as a step towards more privacy protection.
"Too bad the US doesn't have consumer protections...," wrote Facebook user Junior Smith, commenting on the news. "Proactive judiciary to protect privacy!" wrote Ahsan Habib Leon on his profile page.
At the same time, some users were less than impressed with the decision.
"Another day and yet another dose of utter stupidity coming from Germany. This time it's target is neither Poland nor Hungary - but none other than the Facebook itself. Germany decided it was not good for us to have friends. Jawohl, Herr Leutnant!" wrote Sebastian Baxter.
The reaction on Twitter was mostly positive, and user Roberta Key wrote she wished the US cared about privacy as much as Germany does.
It is not the first time Facebook has found itself at the center of controversy related to privacy issues. In 2014, Facebook researchers came under fire for a study conducted in 2012 in which users' emotional states were secretly manipulated by posts seen by nearly 700,000 users.
Last year RT reported that an Austrian court had approved a class action of some 25,000 people from Europe, Asia, Latin America and Australia against the social network, accusing it of breaching European privacy laws over its alleged support of the National Security Agency's PRISM surveillance program, which involved tracking users' activity on websites and handing out their data to external applications.
You can share this story on social media: