Cop a feel: Police mistake man's willy for a weapon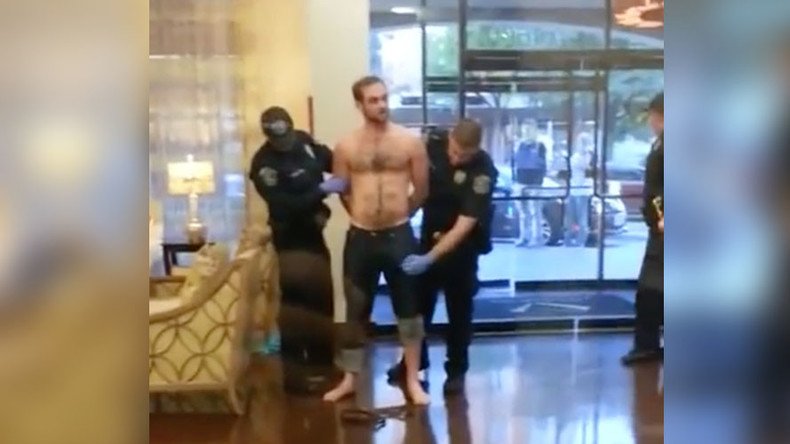 A US police officer's "stroke of justice" has gone viral after he was recorded frisking a suspect's manhood while searching for a weapon.
Instead of invoking Mae West…
...the short clip uploaded to YouTube and Imgur that's been viewed thousands of times shows a police officer grabbing a suspicious bulge while frisking a half-naked arrestee.
The officer quickly - and sheepishly - realizes 'that's not a weapon'.
A longer recording shows the man freaking out in the hotel lobby before his arrest, mooning employees, and smacking his belt against a glass window.
All manner of craziness can be found in hotel lobbies. Last month, in a heated dispute over a bill, an angry guest rammed a pickup truck through the front desk of a Oklahoma hotel.
You can share this story on social media: