House of cards: Crowd runs for their lives as apartment block collapses in Egypt (VIDEO)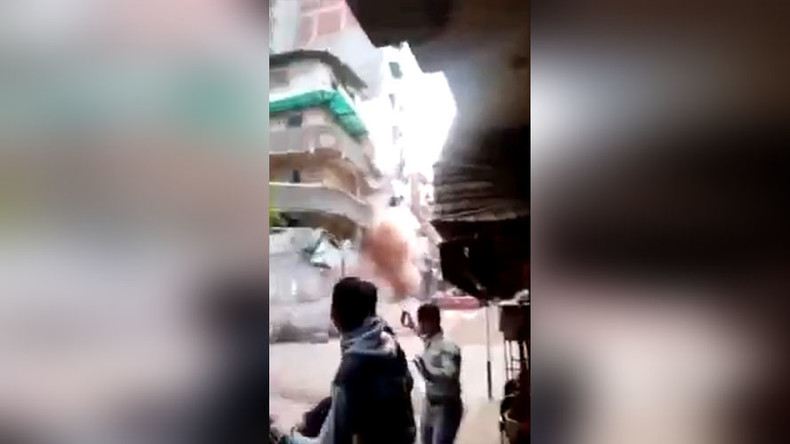 A multi-story residential building has disintegrated in seconds in front of a large crowd in Egypt. One onlooker shot a shocking video, while others ran from the crumbling house as a cloud of dust engulfed the whole street.
The building started collapsing from the first floor, crumbling like a house of cards within a couple of seconds. While falling down, the remains of the building struck power lines nearby, causing them to explode in a series of blasts.
The exact location of the building and the date of the incident remain unclear. The footage emerged on a LiveLeak video-sharing website on January 14.
There were no immediate reports about casualties as well as no information about whether there were people inside the building at the time.
Building collapses are relatively common in Egypt. One of the main reasons behind the incidents is apparently the breach of construction guidelines. "Buildings collapsing in Egypt have increased in recent years due to the local corruption in the country,"Atef Amin, a local urban activist, told Daily News Egypt, adding: "We have never heard about the sacking of a neighborhood head because of a building collapse; instead it is always the lower-ranking employees who are punished."
You can share this story on social media: