'Why take children to closed piste?' French teacher faces manslaughter charge after deadly avalanche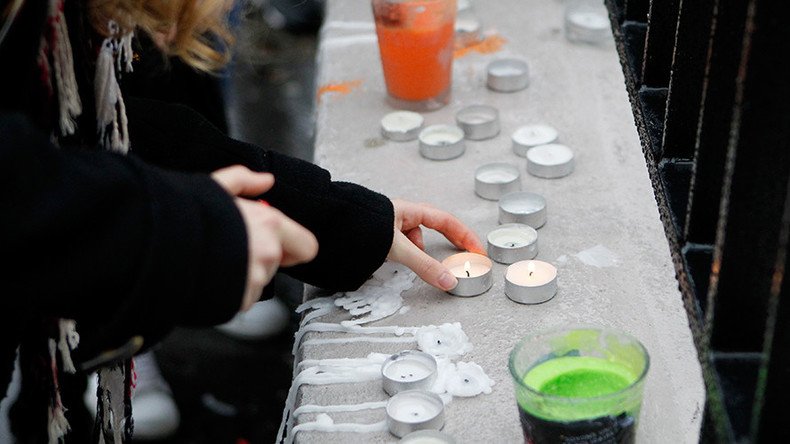 A Lyon teacher who brought a group of schoolchildren to a closed Alps ski slope in France has been charged with involuntary manslaughter as authorities say the group likely triggered a 20-meter avalanche that killed two of the teens and another man.
The teacher, whose name has not been disclosed, was charged by French prosecutors on Thursday. He works at Saint-Exupery school in Lyon.

The 47-year-old man remains in hospital in Grenoble, where three teenagers are also being treated after suffering heart attacks at the nearby Deux Alpes ski resort. The teacher reportedly suffered head injuries and a broken elbow.
"Since 4:30 pm today, the teacher is in police custody for manslaughter. He remains in hospital. He benefits from the presumption of innocence," said prosecutor Jean-Yves Coquillat during a press conference on Thursday afternoon.

"We have to interview the hospitalized teacher as soon as we can. The investigation should determine the psychiatric state of the teacher and his ability to lead a group. The question is: Why were they skiing on a closed piste?"
Details have emerged concerning Wednesday's accident, in which a 57-year-old Ukrainian man, who was not with the group, also died.

Eyewitnesses say the teacher picked out ten of the 19 students in his group and traversed onto the black level – hardest – Bellecombes piste, 2,500 meters above sea level, which had been closed for the entire skiing season. Coquillat said the group was "fully aware" that it was breaking the rules, as the teenagers climbed over "the usual netting with warnings in four languages."
A Romanian skier told investigators that another group above the schoolchildren, consisting of about ten people, was skiing above them just seconds before the avalanche occurred, according to Coquillat, who implored more eyewitnesses to come forward.

Officials say that the risk of avalanches was rated at three on a scale of five at the time, meaning that a single skier could send a wall of snow crashing down.

"In 90 percent of cases, it's the action of a human being that causes an avalanche," said Dominique Letang, director of the National Agency for the Study of Snow and Avalanches (ANENA).

The accident was the result of "a typical case of a slab of snow formed by the heavy winds in recent days. Fresh snow did not attach enough."
Meanwhile, a vigil has been held at the Lyon school that the ill-fated skiers attended, where students told journalists that the teacher and the dead students were "popular" and "extremely accomplished skiers."
You can share this story on social media: