Fowl play: Turkey spotted on board flight freaks internet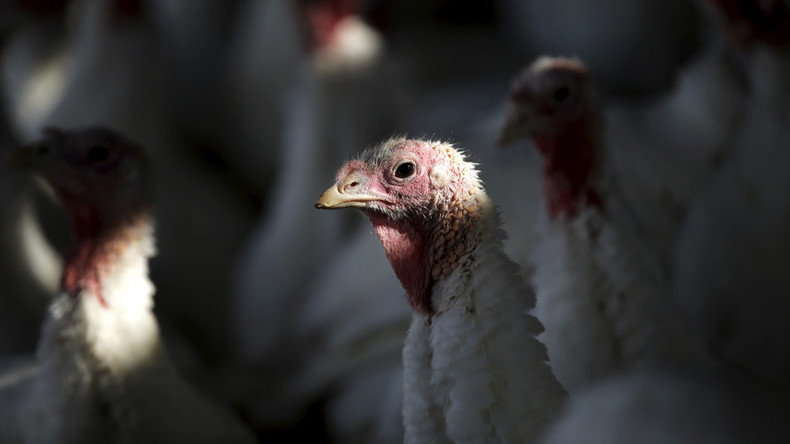 There were ruffled feathers among internet users after a turkey pictured on board an airplane became an online sensation.
Spotted flying with Delta Airlines in early January, the picture of the "emotional support animal" raised many questions for some.
"WTF therapy is it providing?" one imgur user asked while another joked "Avian flu - the origin."
"For me that would be the opposite of a therapy pet. Look at its beady eyes, you can't trust it!" imgur user menamena wrote.
It turned out this was not the first time our feathered friend had flown. Having survived Thanksgiving, it was photographed in late December making its way onto another flight.
Speaking to Tech Insider, Delta Airlines explained that passengers who have a note from a medical professional can bring cats, dogs and "household birds" onto a flight as an emotional support animal, but they do not specify what constitutes a household bird.
While cats and dogs are seen on board more frequently, more exotic animals sometimes add to their air miles, including this kangaroo in December.
In 2014, a pig was brought on board a US Airways flight but had to be removed from the plane after the animal began defecating.
You can share this story on social media: