Alpine resort narrowly avoids snowy burial as giant avalanche hits town (VIDEO, PHOTO)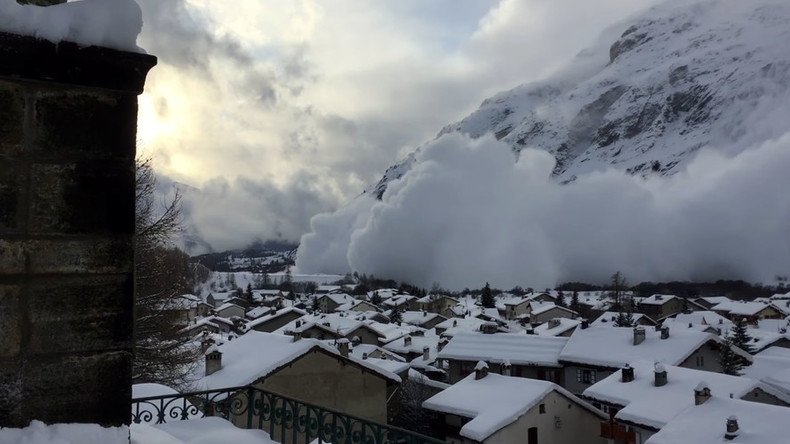 Residents of the town of Cervinia in northwest Italy learned firsthand what a "near miss" means as a gigantic wall of snow was about to devour the popular ski resort.
On January 12 a huge, 300-meter-wide block of snow came off from the Jumeaux peak, which is almost 4,000 meters high, and plummeted toward the town until it stopped just short of the residential area. Miraculously, no one was hurt.
As a result of the avalanche, an enormous white powder cloud covered the resort, to the extent that the sun was not visible at one moment.
"Everyone who witnessed it was really scared, but fortunately there was no damage to homes or roads," La Stampa reported Deborah Camaschella , the mayor of the Valtournenche district, which includes Cervinia, as saying.
Although the avalanche did not come as a complete surprise, the volume of snow was unexpected for the residents and was "too close for comfort," the mayor said.
On January 11, the day before the huge Cervinia avalanche, another beautiful yet scary snowfall was filmed in the village of Bessans in southeast France. Luckily, no injuries or damage was reported on that occasion, either.
You can share this story on social media: