Employers have right to snoop on workers' private online messages, Euro court rules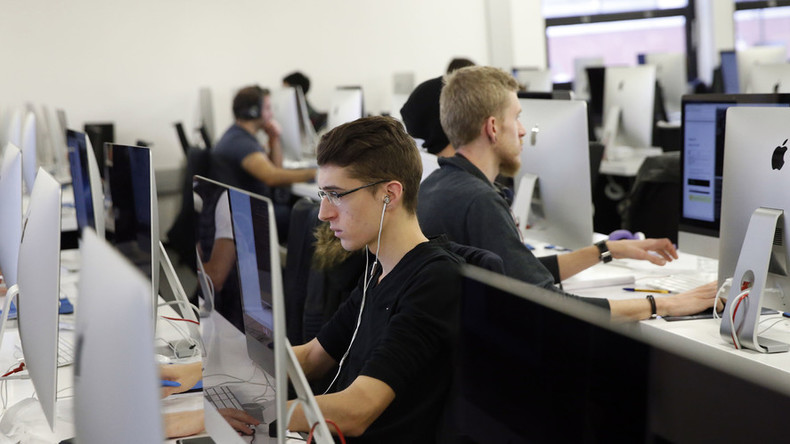 Employers have the right to monitor their workers' online private messages, according to a ruling by the European Court of Human Rights (ECtHR). It comes after a Romanian man was fired for sending personal messages while at work.
The Strasbourg court sided on Tuesday with the employer of a Romanian engineer who was dismissed from his job after using Yahoo Messenger to communicate with his fiancée and brother while at work.
Dismissing the employee's claim that his company had violated his right to privacy by monitoring his messages, the judge said that it was "not unreasonable that an employer would want to verify that employees were completing their professional tasks during working hours."
During his time as an engineer, Bogdan Mihai Barbulescu was asked by his employer to create a Yahoo Messenger account to answer his clients' queries. However, he was informed in July 2007 that his chats had been monitored over several days, with his employer stating that he had breached company rules by using the program for personal reasons.
Barbulescu took his case against Romania to the human rights court in 2008, alleging that his employer's decision to end his contract was based on a violation of his right to confidential correspondence.
However, the court ruled that "the employer's monitoring was limited in scope and proportionate," and that Barbulescu had not "convincingly explained why he had used the Yahoo Messenger account for personal purposes."
The judge also defended a decision by Romania to allow transcripts of the engineer's communications to be used against him in court, saying it "proved that he had used the company's computer for his own private purposes during working hours."
Judgements by the European Court of Human Rights are binding on countries that have ratified the European Convention on Human Rights.
You can share this story on social media: