2 killed in suicide blast in eastern Afghanistan nr Iranian, Indian & Pakistani consulates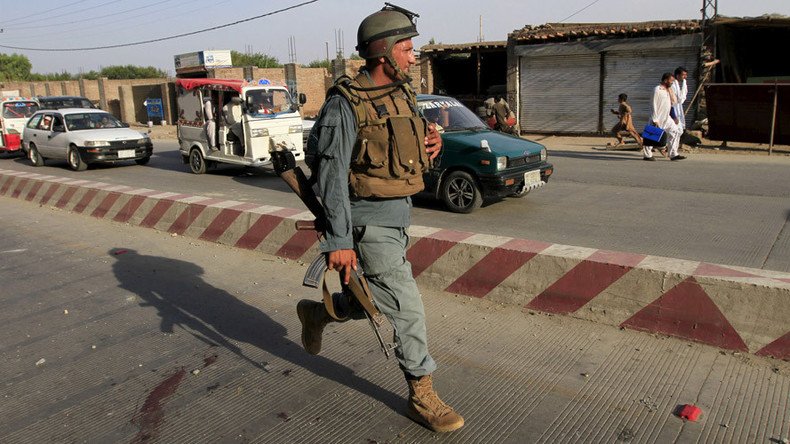 At least two people have been killed and two injured after a suicide bomber blew themselves up next to a number of foreign consulates in the eastern Afghan city of Jalalabad, authorities said. The diplomatic missions possibly affected include those of Iran, India and Pakistan.
The attacker attempted to join a line of people applying for visas to Pakistan, Reuters cited a spokesman for the regional governor as saying. When the man was prevented from entering the building, he detonated the explosive device, the official added.
According to police, officers are currently battling gunmen in a house close to the Pakistani consulate.
BREAKING NEWS: Explosion and gun fire heard near Pakistan consulate in Nangarhar. Officials still to confirm.

— TOLOnews (@TOLOnews) January 13, 2016
The area around the Pakistani consulate has been sealed off following the suicide attack, police told Reuters, adding that there may be casualties from the blast.
Local residents and children from a nearby school have been evacuated, witnesses said.
The blast killed at least five policemen and injured another 11 people, including schoolchildren, security sources told Afghan TV channel TOLOnews.
You can share this story on social media: