Google chief: Artificial intelligence could be answer to world's problems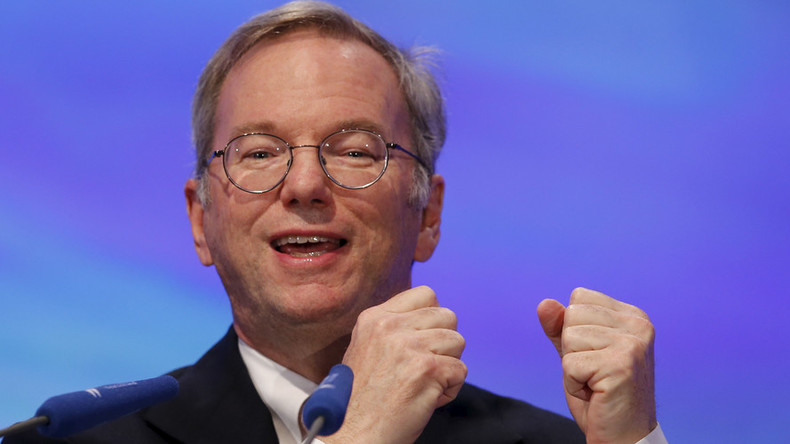 Eric Schmidt believes that scientists would be able to solve the world's "hard problems" including population growth, climate change and education with the help of artificial intelligence (AI).
By sifting through vast quantities of information, AI could aid scientists understand links between cause and effect faster.
"AI will play this role to navigate through this and help us," Schmidt, executive chairman of Alphabet Inc., the holding company that owns Google, said at a conference in New York this week, Bloomberg reports.
AI can also aid companies in designing new, personalized systems, like your digital PA.
"Every single advance has occurred because smart people got in a room and eventually they standardized approaches" Schmidt said. "The promise of this is so profound that we – Alphabet, Google, whatever our name is at the moment – are working incredibly hard to advance these platforms."
Although Google has been one of the most significant corporate backers of AI, they are not alone. Other tech giants, including Facebook, Microsoft, IBM, Baidu and others are also in on the race.
READ MORE Apple acquires artificial intelligence start-up that reads facial emotions
Google uses AI technology in its search engine, in developing the self-driving car and also in the Android mobile operating system.
Schmidt likened the field of AI to how the early days of the PC and the mobile phone felt.
There is "a small set of people that understand collectively that when we put all this stuff together we can build platforms that can change the world," he said.
You can share this story on social media: