China overhauls top military command amid sweeping reforms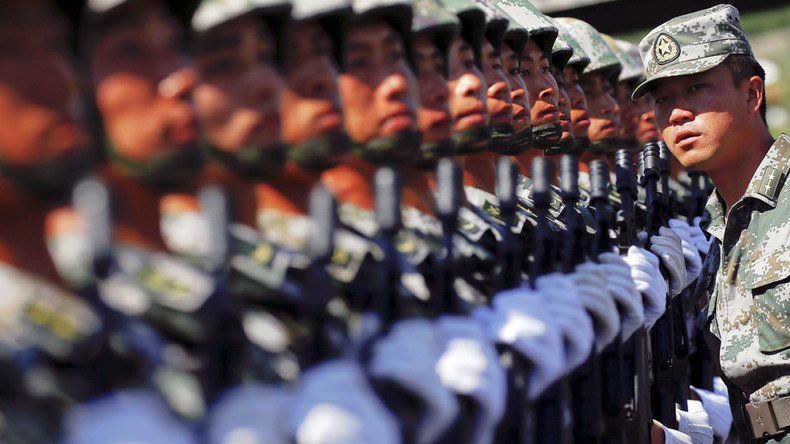 China has replaced four departments of the Central Military Commission (CMC) with 15 new agencies, in a move intended to make the top command of the People's Liberation Army (PLA) more flexible and efficient.
The CMC is a dual organ of military control in China and is comprised of top party and military officials. It serves as the highest point of military command authority, and is the body responsible for Communist Party oversight of the armed forces. The four general departments that have been replaced – staff, politics, logistics and armaments – were all serving under the control of the CMC.
In organizational reforms announced this week, the general departments were replaced with 15 new bodies which come under the direct administration of the Commission. The new bodies cover a range of areas, including staff, logistics, R&D, political control and fighting graft in the military.
The overhaul comes soon after the general departments were stripped of their traditional role as the de facto headquarters of Chinese ground forces. As of January 1, they have their own HQ organizationally on a par with the HQs of the Navy, Air and Rocket Forces.
The Rocket Force is also a new feature in the PLA, and has been organized from what used to be the Second Artillery Corps, but has been empowered with additional decision-making authority. President Xi Jinping inaugurated the new force in a ceremony on December 31 in Beijing.
The Rocket Force reportedly has under its control not only land-based nuclear strategic missiles but also the two other components of the nuclear triad: submarine-launched ICBMs and strategic bombers.
Details about another new entity in the PLA's command structure, the Strategic Support Force, remain sketchy, but its tasks would apparently include not only logistics, but also high-tech operations like electronic, space and cyber warfare.

The PLA is undergoing major structural reforms which are expected to lead to the seven current military regions being reduced to five. The Chinese military is also to reduce its numbers by some 300,000 troops, decommission older weapons, and introduce new advanced weapon systems. Improved military education and reforms to domestic security forces are also planned.
The sweeping changes have reportedly been met with resistance from conservative commanders in the PLA. President Xi earlier spearheaded an anti-corruption campaign in the military, which resulted in dozens of senior officers being investigated, including two former vice-chairmen of the CMC. Guo Boxiong died of cancer last year before he could face trial, while Xu Caihou is still waiting to appear in court.
You can share this story on social media: