Steven Seagal gets Serbian citizenship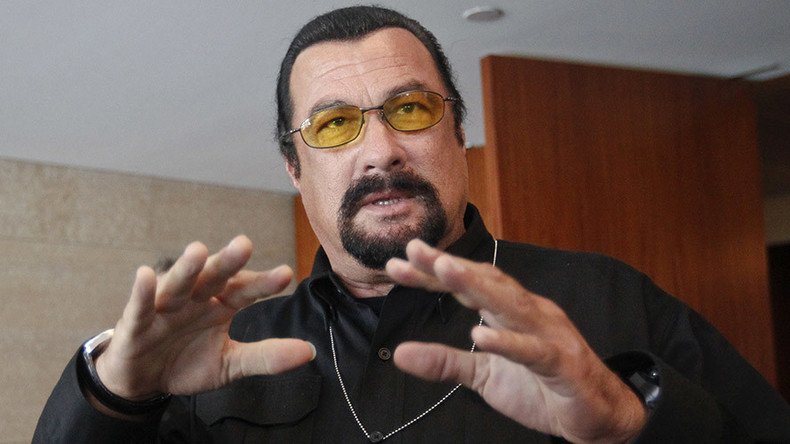 American action hero Steven Seagal has been granted Serbian citizenship, the country's official state newspaper reported on Monday.
A decree granting Seagal Serbian citizenship was signed by the country's Prime Minister Aleksandar Vucic on January 8.
The decision came after the famous actor and producer made several visits to the country over the past months, when the 63-year-old actor and martial artist met with Vucic and Serbian President Tomislav Nikolic, as well as with some other top officials.
In early December, the martial arts star was offered a job training Serbian special police forces and teaching them Aikido, as the American film star is also a 7th Dan black belt in that Japanese martial art. Seagal said earlier that he would like to establish an Aikido school in the Serbian capital of Belgrade.
Also being a guitarist, Seagal, who has a large fan base in Serbia, took the stage for an open-air concert in Belgrade on New Year's Eve.
Seagal has praised Serbia's government on his visits there and pledged to do "everything possible to promote Serbia" worldwide, AFP reports. The famous actor also stressed that Serbia has suffered injustice in recent history, adding that Americans harbor prejudices against Serbs as well as against their role in the Balkan conflicts in the 1990s, RIA Novosti reported.
The actor is also on friendly terms with Russian President Vladimir Putin and is a frequent guest in Russia, to which he has ancestral ties. While visiting Moscow, he told RT that his grandfather was a Russian Mongol, while his father is said to be a Russian Jewish emigrant.
You can share this story on social media: