Russian air force provides support for 7,000 Syrian rebels advancing on ISIS – General Staff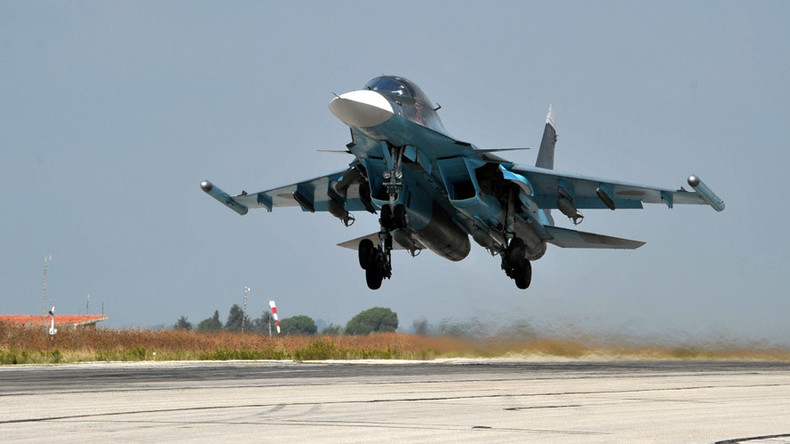 Russia's air force has hit 1,100 jihadist targets in Syria since the start of the year, enabling "patriotic" Syrian rebels to mount an offensive against Islamic State (IS, formerly ISIS/ISIL) strongholds in Raqqa and Palmyra.
"Russian aviation is providing support for all the patriotic forces fighting against international terrorists on Syria's territory. Today, we are attacking targets on behalf of 11 democratic opposition militias, numbering over 7,000 in total," Lieutenant General Sergey Rudskoy, chief of the main operations department of the Russian General Staff, said during a televised press briefing in Moscow.
Specifically, 19 air strikes were unleashed on targets specified by Jaysh Ahrar al-Ashaer, or the Army of Free Tribes, which is a constituent unit of the Free Syrian Army – the 'moderate' wing of the anti-Bashar Assad opposition that has been endorsed by the West since the conflict broke out in 2011.
"With support of the Russian aviation, the Syrian democratic army detachments, under the command of Aiman Flyat al-Ganim, have continued an offensive on the IS capital Raqqa and seized the settlements of Al-Salhiya, Rjeman-Alaya, El-Kria and Hadriyat-Ain-Isa in recent days," said Rudskoy.
The general said rebels had achieved success in their counter-offensives "on all fronts," as airstrikes have inflicted "considerable losses of manpower and equipment."
"In the southern direction, the Lions of the East and Kalamun formations have advanced by more than 50 kilometers in their offensive on Palmyra with the support of Russian aviation and seized the populated areas of Zaza, Kessara and the town of Mhasse," said Rudskoy.
In total, 134 settlements were taken back from Islamic State and other jihadist movements in December, and 19 more have been captured since the turn of the year. Moreover, two key jihadist field commanders, Bashar Mohamed al-Qatur and Mohamed Ismael, have been killed in combat.
Rudskoy pointed out that operations were still being thwarted by Ankara's reluctance to cut off the the Islamists' supply lines.
"Despite all the efforts by the international community to stop supplies to terrorists, reinforcements continue to reach regularly northeastern Latakia from the Turkish territory," said the official.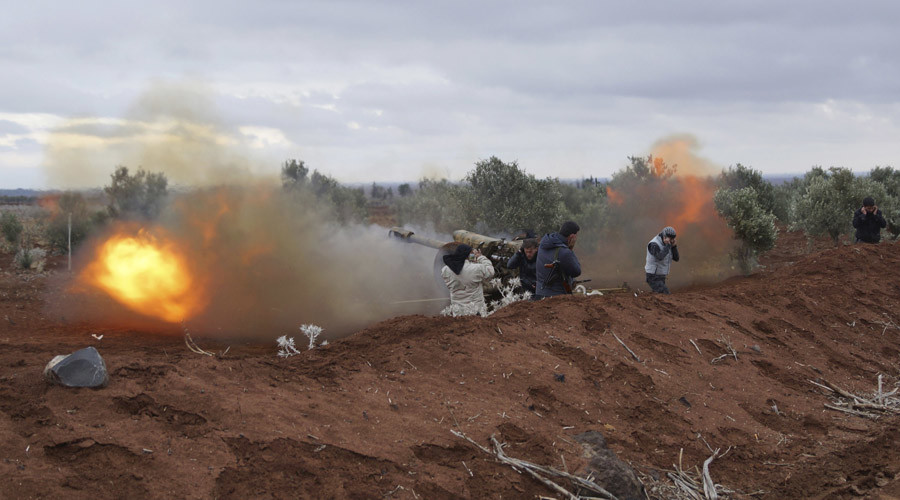 Since the beginning of air campaign, which was launched at the request of Syrian President Bashar Assad in September of last year, Russia has been repeatedly accused by the West of targeting militias fighting the government, as opposed to Islamic State units. Yet in December, Russian President Vladimir Putin insisted that Moscow had "established links" with units "uncompromisingly opposed to Islamic State," and since then the defense ministry has regularly reported on joint operations with rebel forces.
However, Syria's opposition coordinator, Riad Hijab, an Assad regime defector who has been chosen by opposition groups to represent them at international talks, has disparaged Moscow's claims of assistance. Following talks in Paris with French President Francois Hollande on Monday, he accused Russia of killing 35 children in bombing attacks on three schools in the city of Injara that very day, calling the incidents a "massacre."
Moscow has not commented on the latest allegations, but has in the past dismissed accusations of striking civilian targets in Syria.
You can share this story on social media: