Al-Qaeda vows revenge on Saudi Arabia over militants' executions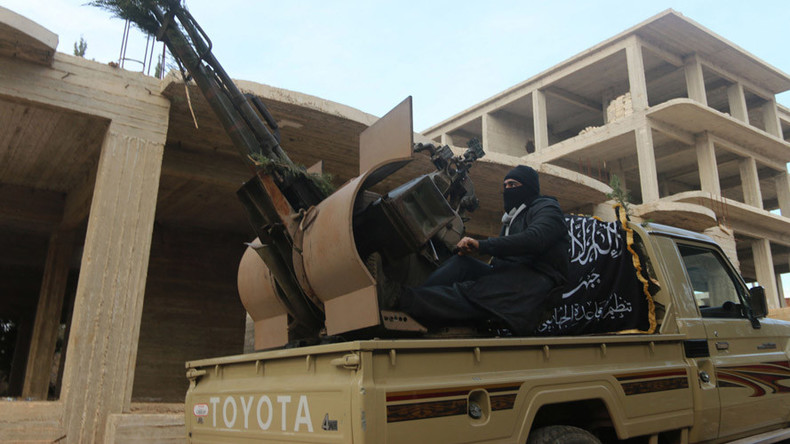 Al-Qaeda has pledged to take revenge against Saudi Arabia by saying the Gulf state will pay for executing dozens of the terrorist group's members, and promised to "deal" with the kingdom.
Al-Qaeda's Yemeni branch and its North African affiliate called the mass executions, staged by Saudi Arabia on January 2, "a foolish act" - adding that the kingdom had disregarded previous warnings from the group and vowing to "avenge" the "blood of their brothers," AFP reports.
Al-Qaeda in the Arabian Peninsula and Al-Qaeda in the Islamic Maghreb called the executions a New Year "gift" to "Crusaders," apparently referring to Saudi Arabia's Western allies in a statement posted on social media.
The terrorist group also accused the kingdom of "tyranny" and a "fight against jihad," adding that Saudis should "fear" the day when the relatives of those executed would "celebrate" vengeance against the country's rulers.
In an audio statement also posted online, Ibrahim al-Asiri, a Saudi Al-Qaeda chief, claimed the group "will deal with Al-Saud" after the blood of the group's members was shed.
In December, Al-Qaeda threatened to attack Saudi soldiers if the kingdom executed its members.
Last Tuesday, Islamic State (IS, also known as ISIS/ISIL) also vowed to destroy Saudi Arabian prisons holding extremists, following Riyadh's execution on January 2. Earlier, IS also claimed responsibility for several terrorist attacks in the kingdom that have killed more than 50 people, including 15 security forces members, since November 2014, Reuters reports.
Of the prisoners executed by Saudi Arabia, 43 out of 47 were convicted Al-Qaeda members. However, the kingdom's latest mass executions also included the killing of the Saudi Shiite leader Sheikh Nimr al-Nimr, provoking a diplomatic rift with Iran.
Saudi Arabia sponsors extremism – Iranian FM
Iran's Foreign Minister Mohammad Javad Zarif has accused Saudi Arabia of supporting extremists and promoting sectarian hatred instead of contributing to regional stability in an opinion piece published in the New York Times on Sunday.
Zarif claimed that the kingdom is actively trying to "derail" Iran's nuclear deal with the world powers, and was "driven by fear that its contrived Iranophobia was crumbling."
"Today, some in Riyadh not only continue to impede normalization but are determined to drag the entire region into confrontation," he said in the article.
"Saudi Arabia seems to fear that the removal of the smoke screen of the nuclear issue will expose the real global threat: its active sponsorship of violent extremism," he added.
At the same time, the Iranian foreign minister one again condemned the attacks on the Saudi embassy in Tehran and pledged to prevent "any similar event." He emphasized that Iran "has no desire to escalate tension in the region" and called on Saudi Arabia to "opt to play a constructive role in promoting regional stability."
Zarif's article came a week after Saudi Arabia severed diplomatic relationships with Iran in a row over the Shiite cleric's execution, which was followed by violent protests and an arson attack on the Saudi embassy in Tehran. Other Arab countries also reduced diplomatic ties with Iran, citing security concerns.
Russia offered "mediator services to restore mutual understanding on all issues" between Riyadh and Tehran. China assigned Vice Foreign Minister Zhang Ming to visit Riyadh and then Tehran to bridge the gap between the two capitals in an attempt to move the situation in the Middle East into "the direction of amelioration."
You can share this story on social media: