20 bus passengers dead in Mexico bridge plunge (VIDEO)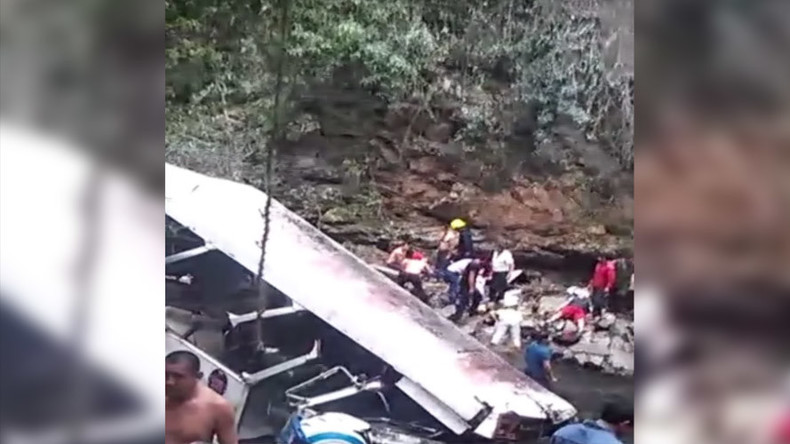 Twenty people were killed when a coach skidded off a bridge in Mexico and plunged into a watery ravine.
The collision happened on Sunday in Atoyac in the state of Veracruz, Mexico, reports AP. Investigators believe the driver of the vehicle lost control while going over a speed bump.
Veracruz officials say the bus, which was carrying 45 people including a soccer team, may have been travelling over the speed limit.
Amateur footage of the aftermath of the crash shows rescuers combing through twisted metal in the wreckage to find injured passengers.
Mexico's President Enrique Pena Nieto expressed his condolences on his official Twitter account and wished a "speedy recovery" to those injured.
The identities of the deceased have not yet been confirmed.