First CCTV images of fugitive suspect №1 in Paris attacks released by media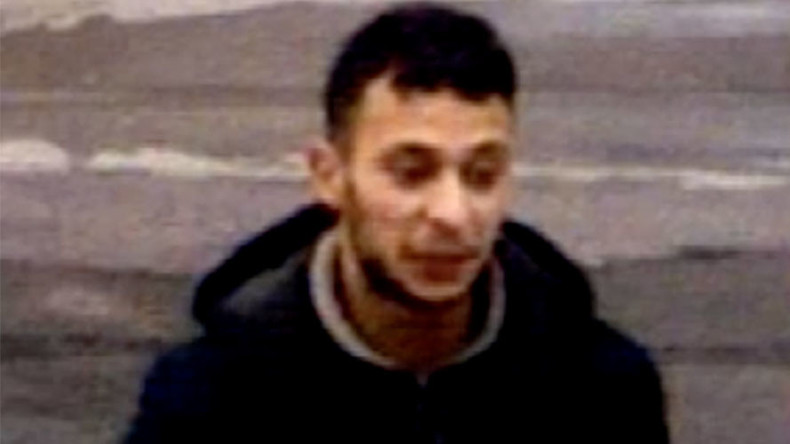 CCTV images showing main suspect behind deadly Paris attacks in November have been released by French BFM TV. Salah Abdeslam captured by cameras the next day after the assaults, looks relaxed, with his hands in his pockets.
The pictures of prime terror suspect were taken at a petrol station on the Belgium border at 9:30am local time on November 14, just a day after one of the deadliest attacks in France.
Both Abdeslam and his friend Hamza Attou look at ease, the images show. Attou was later detained and charged for "assisting in terrorist activity" for driving Abdeslam to Belgium.
Their relaxed mood can be explained by the fact that media hadn't yet released the photos of Abdeslam and he had not been named the major suspect in the Paris attacks. The pair might have also been high, as Attou's lawyer said that they had smoked a cannabis joint.
An international arrest warrant for the 26-year-old Abdeslam, a French national, was issued November 15 on suspicion of being "directly involved" in the attacks.
Abdeslam, who lived in the Brussels suburb of Molenbeek, has been linked to a rental car discovered near the Bataclan concert hall – the scene of a horrific hostage siege, which claimed 89 lives.
Later the information emerged that he is thought to have been wearing an explosives belt, which was later found dumped in a bin in a suburb south of Paris. This has led to theories that he got cold feet about his suicide mission at the last minute. His brother, Brahim, was one of the suicide bombers in the attacks.
In December, Attou told prosecutors that the two were stopped "not once, but three times" as they drove towards Brussels after the Paris attacks
There have been numerous reports of speculations regarding Abdeslam's whereabouts, which include joining Islamic State (IS, formerly ISIS/ISIL) in Syria. Other reports place him in Morocco, where authorities have issued warrants for his immediate arrest. Some believe Abdeslam may be hiding in plain sight in Belgium.
You can share this story on social media: