Unknown men stage attacks on immigrants in downtown Cologne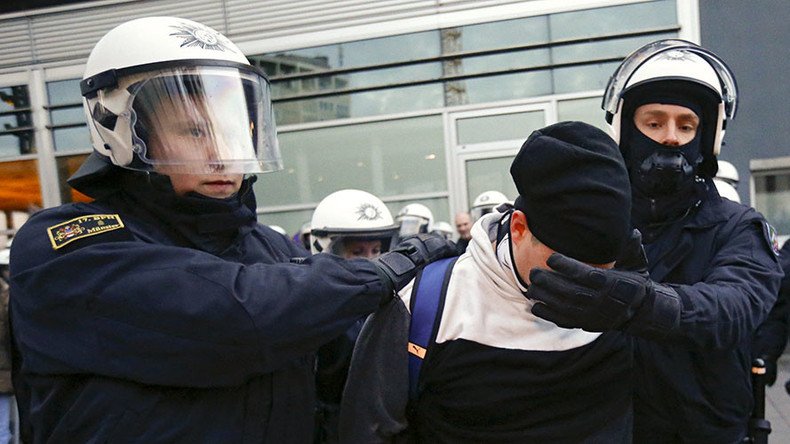 Unknown assailants attacked and injured several immigrants in two districts of Cologne on Sunday evening. One of the attacks took place near the city train station, where mass assaults on women happened on New Year's Eve.
The first attack took place at around 6.40pm, when some 20 unidentified men assaulted six Pakistanis near Cologne train station. Two of them were injured and taken to hospital. They were later released, according to the police.
About 20 minutes later, five people assaulted and injured a 39-year-old Syrian in a different location.
READ MORE: 'We weren't prepared for this': Cologne police chief speaks out after NYE mass sexual assaults
It is as yet unclear whether the two assaults were coordinated, German media report. Before the attacks, a group of local football fans and doormen was said to have discussed going on a "manhunt" in a closed Facebook group, according to the British Express newspaper.
Both attacks occurred despite a heavy Cologne police presence on Sunday patrolling the city center. It was part of "massive presence measures" in the wake of New Year's Eve assaults on women by multiple suspects of "Middle Eastern" descent.
Earlier on Friday, a Facebook group called "Kölner Bürgerwehr" (Cologne Civic Defense) called rallied those with backgrounds in martial arts and bodybuilding with the motto, "Cologne defends itself!"
On Saturday, an angry crowd of around 1,700 anti-immigrant demonstrators clashed with police hurling firecrackers and bottles and chanting "Merkel must go." When they continued to throw projectiles, police deployed two water cannons and used pepper spray to disperse the group. Supporters of the anti-immigration movement were then herded towards an area near the city's station.
Dubbed "a new dimension of crime" by German authorities, the Cologne violence revealed local police were caught unawares by the events. On Friday, Cologne Police Chief Wolfgang Albers resigned over the incident and criticism that followed.
You can share this story on social media: