Pants down! Half-naked passengers take part in NoPantsSubwayRide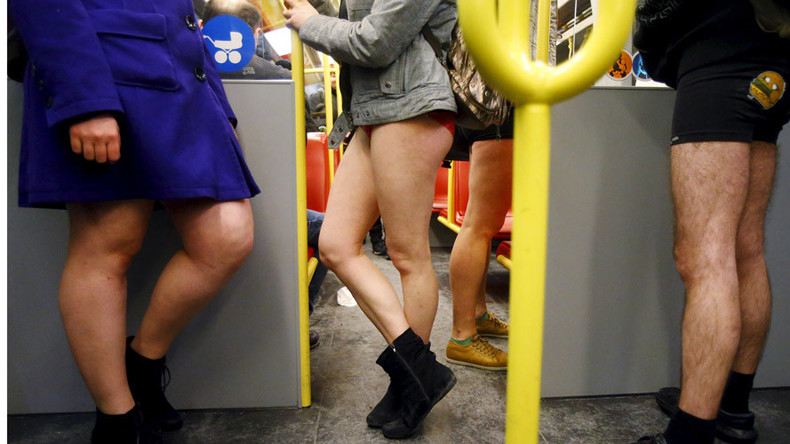 One day a year subway riders across the world get rid of their trousers and skirts to show off their new knickers and have fun as part of the "No Pants Subway Ride" day.
What started as a mere joke back in 2002 in New York by the Improv Everywhere prank collective, has now turned into an annual flash mob that brings together some 25 countries around the world , including the UK, Germany, Romania, the Czech Republic and Russia.
Described as "an international celebration of silliness," the unusual holiday is always planned for winter. This year it took place on Sunday, January 10.
The rules are pretty simple: participants are requested to keep straight faces and act as if nothing's going on.
The mission of Improv Everywhere is to cause "scenes of chaos and joy in public places," the group states on its official website, also noting that there is "no agenda for the event apart from a desire to make others laugh and smile."
Last year nearly 4,000 people took part in the event in New York with thousands more around the globe. This year more than 7,000 New Yorkers signed up for the flash mob through No Pants Subway Ride 2016 Facebook page.
Moscow has also seen its first pantless passengers which must have made them feel especially 'cool'; the temperature in the Russian capital on Sunday afternoon reached -12 degrees Celsius (10.4 degress Fahrenheit).
You can share this story on social media: