Cross destroyed at desecrated Christian cemetery in Israel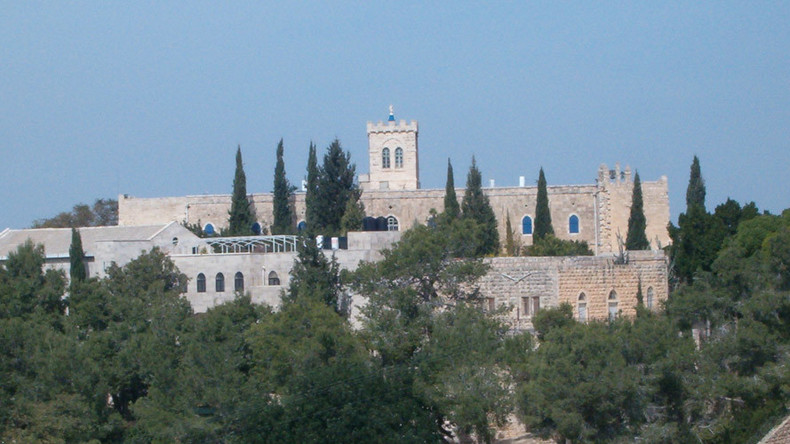 Unknown assailants have toppled dozens of crosses at a Catholic cemetery in an Israeli town west of Jerusalem.
Dozens of crosses were brought down in a Catholic cemetery, belonging to the Salesian monastery of Beit Jamal, located in the town of Beit Shamesh, about 30 kilometers west of Jerusalem, according to the local Latin Patriarchate.
"Salesian fathers responsible for the monastery in Beit Jamal reported that unknown persons desecrated their monastery's cemetery," the patriarchate said on Saturday as quoted by the Times of Israel.
The police were notified on December, 30 and an investigation was subsequently launched.
The church officials have urged "the police… and the Israeli authorities in general to invest every possible effort" to find those responsible for the act of hate.
The church didn't name possible suspects, however, this is not the first time Christian cemeteries have become targets of hate crimes. Previously such attacks have been attributed to Jewish extremists.
"We condemn this incident and remind all that this is not the first of its kind committed in recent years, most of which remain registered as if committed by unknown assailants," the religious agency wrote, The Times of Israel reported.
In June 2015 the 1500-year-old Tabgha Church of the Loaves and Fishes on the shores of the Sea of Galilee, was set on fire and suffered extensive damage. A graffiti, saying "False idols will be smashed", a line from Jewish prayer, was spray-painted on a wall in red.
The church authorities are still waiting for the damage compensation promised by the state. Israeli newspaper Haaretz reported in December.
A month later, two men, described as "Jewish extremists," were charged with torching the church.
In the same fashion a Greek Orthodox seminary in Jerusalem was set on fire in February. Graffiti saying "Jesus is a son of a whore" was found scribbled on a wall as well.
You can share this story on social media: